May #biometricchat Welcomes Maxine Most from Acuity Market Intelligence to Discuss Biometrics Industry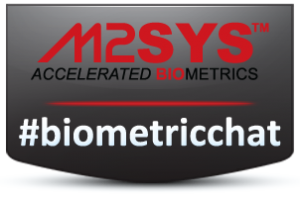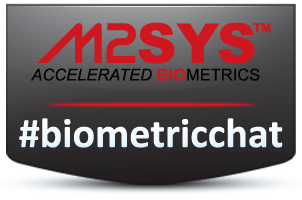 When: May 23, 2013 11:00 am EST, 8:00 am PST, 16:00 pm BST, 17:00 pm (CEST), 23:00 pm (SGT), 0:00 (JST)
Where: tweetchat.com (hashtag #biometricchat)
What: Tweet chat on biometrics industry 

Topics: Public education on biometric technology, vendor mistakes when bringing products to market, recent Merger & Acquisition activity, additional markets for biometrics, private vs. public sector revenue growth,  global hot spots for continued biometrics industry growth
We are pleased to announce that Maxine Most from Acuity Market Intelligence will be our guest for May's tweet chat on biometric technology. Maxine is an internationally recognized biometrics industry consultant and Acuity Market Intelligence has built a stellar reputation in the Biometrics marketplace for quality, integrity, and innovative thought-leadership. For more than 10 years, Acuity has demonstrated an unrivaled ability to consistently provide accurate and reliable biometrics market intelligence.
Acuity continues to bring this unique perspective to the Biometrics industry through strategic consulting engagements, off-the-shelf and custom market research, conference presentations, industry publications, the eUpdate Newsletter, and Acuity's most recent vehicles – Twitter and the eUpdate Blog.
Although we will be posting a list of questions and topics for the discussion next week here on the blog, we can provide a little foreshadowing of the chat by telling you that the focus of the conversation will be on:
Biometrics strategic market development

Maxine's interpretation of industry mergers & acquisitions

What other markets could benefit from biometric technology

Private and public sector growth discrepancies

What areas of the world will continue to see strong growth for biometric deployments in the future
We will post a full list of the topics and questions here on this blog early next week. Have a question that you would like to ask Maxine? Drop us an email at marketing@m2sys.com and we will try and include that in the discussion. Please help us to spread the word about May's #biometricchat tweet chat and please mark your calendar to save the date!