#biometricchat on Topics in Biometric Technology Returns in January 2013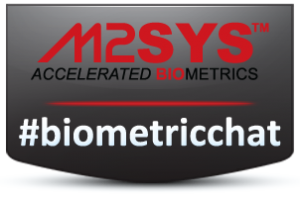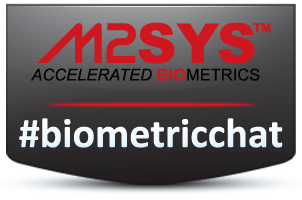 Since December is a time for most to work a little harder so they can finish off the year on a high note, our monthly #biometricchat tweet chat will be postponed for December and resume in January 2013 with a brand new guest and topic.
Biometric technology is taking the world by storm, helping governments and businesses to establish secure and efficient identification tools characterized by their utility and innovation. From Ukraine and Trinidad's recent decision to move to biometric e-passports to the rise of voice biometrics for mobile phones to Ghana's biometric voter registration project, biometric identification technology is gaining steam and poised for significant growth in the years to come.
Biometric identification technology however, is not absent of limitations and challenges. While it is important to understand the full scope of the technology before investing, it is also important to actively research the pros and cons of the technology from reliable, trusted resources and continue an open dialogue about the issues and properly vet information channels. At M2SYS, we work to help provide information on biometric technology through resources like the monthly #biometricchat tweet chat which offers individuals the opportunity to join in on discussions about various topics in the industry — biometrics in retail and workforce management, voice biometrics, biometric authentication for mobile devices, automated fingerprint identification system (AFIS) biometrics, biometrics for patient identification in healthcare, and more.
We encourage you to join us on the journey to understand more about biometric technology by participating in a #biometricchat tweet chat in 2013 where we will welcome guests from all around the world to discuss and debate topics and issues pertinent to the industry. Our first chat for 2013 will be announced here on this blog, please stay tuned for more details later this month!
If you have an idea for a topic you would like to see on our monthly #biometricchat tweet chat or if you would like to be one of our guests, please drop us a note at marketing @m2sys.com and we will be back in touch with you!
Thank you, and we look forward to seeing you participating in a #biometricchat tweet chat during 2013!