Trends in Biometric Technology for 2018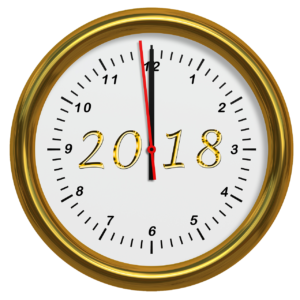 Biometric technology has been around for quite some time now, and like every form of technology known to man, it continues to undergo important improvement. 2017 saw a lot of advancement in terms of the trends in biometric technology and 2018 will only see this advancement become more attractive.
In this article, we will consider a handful of areas where we expect this piece of technology to record more impressive upgrades.
Mobile Transactions
With the proliferation of mobile transactions in just about every industry out there, it becomes more important to make sure these transactions are secure. And as far as security is concerned, mobile capture remains one of the most efficient way to limit damages at this level.
This heavy use of smartphones and other mobile gadgets for financial transactions also means that service providers have to be ready for the corresponding increase in cyber threats. For instance, Apple Pay, made a mark in 2017 when it allowed for both Near Field Communication (NFC) and fingerprint capture technologies to be used in authenticating mobile transactions.Supported in more than 700,000 locations and with presence in several countries, 2018 will see Apple Pay grow even more. It is believed that the trend will only get better in 2018 as more competitors are going to improve this service, or at least, offer more interesting alternatives.
A recent study reveals that in two years from now, up to $1 trillion worth of financial transactions will be completed with mobile phones, and the United States will be at the forefront of this mobile revolution. All of this show that mobile payments, as well as the biometric technology that comes with sit is here to stay.
Point of sale (POS)
The invention of POS in the commerce industry as a whole was a breath of fresh air for both manufacturers and consumers alike. It allows for ease of transaction, ease of swiftness of payment, and perhaps, most importantly, it eliminates the need to carry cash around. But all of this will get even better with the introduction of superior biometric technology as manufacturers are already experimenting.
If these experiments prove successful and practical, they can only mean great things for POS technology as a whole. For instance, buyers will no longer need to struggle with remembering their PINs, even as bar-codes will eventually become useless. Banks and other financial institutions will save cost on producing debit and credit cards as a simple fingerprint will be the only requirement when making payment.And while the use of card for POS payments may seem cutting edge in some countries, they are fast becoming obsolete in the nucleus of the world's technological revolution.
Multi-stage Authentication
For many people, the movies – especially sci-fi – is one of the few places where they get to have an idea of the powers of biometrics in multi-factor authentication. But the truth is that this technology has come to stay, and 2018 will only see it get better.  Manufacturers are looking at improving security at all levels especially in the corporate world.
Ideally, this boost to security is aimed at reducing identity theft and the many damages that are associated with it. A combination of password and fingerprint (biometrics), and perhaps any other component has been proven to improve security by more than twice. In the end, businesses reduce loss of money to identity thieves – a loss that worth collective billions of dollars.
Conclusion
The next 365 days promises a lot of improvement on biometric technology. In addition to the three areas discussed in the article, immigration service providers, government agencies, human resource management systems – as well as many others – are already enjoying the technology, and will have to be ready to keep up with the new packages inventors have for all of us.
Guest Authors Bio
Amol Wagh is an Author & Technology Blogger at Digital Conquer and in his efforts towards 'Home Automation he has compiled extensive best open source home automation in his recent articles.