Teach Your Team Time Management in Los Angeles
Time waits for no one, especially in Los Angeles. You've got business execs, college students, trade workers, and housewives all commuting through the city on any given day. 
If you're going to successfully do business in LA, you must master time management. You know that for a fact. Now, you just have to share that wisdom with your team. We know several great meeting locations and we've got some tips.
Making the Most of Your Meeting

Carefully Structure Your Agenda
Meetings without around structure have their place. A time management pow wow isn't one of them. You'll need to structure your agenda way ahead of time if you want to save time.
If you start the day with a presentation, you might want to include a 15-minute break so your team can process the info you've just shared. If you invite any guest speakers, give them 15 to 20 minutes to answer questions after their speech.
Pick the Perfect Location
Los Angeles is many things, but quiet isn't one of them. Even on a slow day, the city is buzzing with helicopters and ringing with car horns. That's why choosing the right location for your meeting is so pivotal.
A quiet space is an ideal space. Other factors like distance, extra features, and price are all important factors as well.
Think About Amenities 
"Amenities" is just a professional word for extra features. Depending on your needs, certain features might be necessary. You can't have a PowerPoint presentation without a projector and something to project it on.
Meetings slated to go on for hours on end will also need restrooms and refrigerators to store food. Chalkboards and whiteboards are oldies but goodies that can help you literally illustrate certain time management concepts.
Be Mindful of Your Budget
As much as we hate to admit it, time is money – especially when you're renting a meeting space. The longer you stay, the more you pay. It ought to be as simple as that. We encourage you to avoid any venues that add on extra fees.
We also encourage you to be as efficient as possible. Try to finish your meeting before your time runs out. You won't go over budget and you won't have to rush certain parts of your meeting.
Service Different Learning Styles
Everyone doesn't learn new information the same way. In fact, there are about seven different learning styles according to most academic institutions. 
Try to serve as many different learning styles as possible. Include visual, physical, and logical learning components in your meeting. Make things interactive and we guarantee your team will appreciate the effort.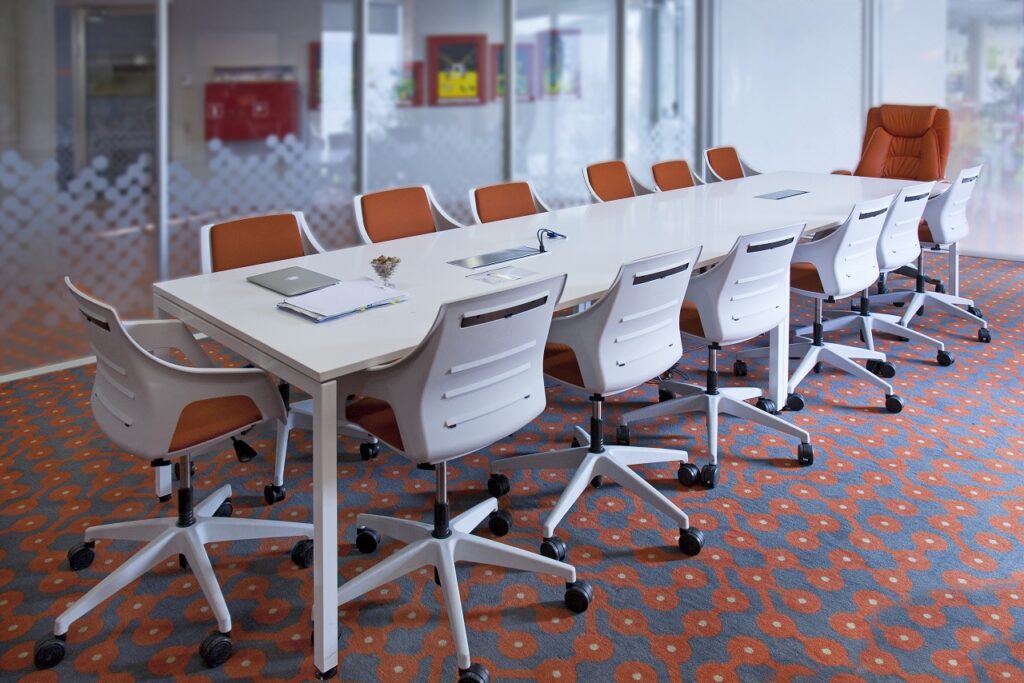 Magnificent Meeting Spaces in LA
Los Angeles is the home of several major industries. It'll be easy to find a great meeting space if you know where to look.
Aloft El Segundo
El Segundo is one of LA's more business-oriented areas. There's even an Airforce Base located here. However, it's Aloft El Segundo that's got our attention.
This hotel has 5 event spaces available. Aloft is conveniently located near LAX. As soon as you and your team fly into Los Angeles, you can get your meeting started.
Hotel Indigo
The Entertainment industry absolutely thrives in LA. Major events like ComicCon and TwitchCon are held in the city each and every year. When that time comes around, business insiders, journalists, and patrons alike book at the Hotel Indigo.
This venue is located in Downtown LA, the city's biggest entertainment center. There are 12 meeting rooms available, 9 of which have floor-to-ceiling windows. The WiFi is powerful, the atmosphere is soothing, and 500 people can meet on the rooftop terrace.
Residence Inn Beverly Hills
Beverly Hills is touted as one of LA's most lavish neighborhoods. The atmosphere there is much different than the atmosphere downtown. Folks looking to host smaller, quieter meetings should definitely head there.
The Residence Inn is a great hotel for renters with a strict budget. This event has one room that can seat 60 guests. However, this room is also very flexible, adjustable, and affordable.
Serendipity Labs Los Angeles
Team building exercises ought to be incorporated in as many meetings as possible. Thing is, not every event space is suitable for those occasions.
Serendipity Labs is. This venue is situated in Downtown LA but focuses on hospitality and small meeting spaces. It's perfect for training a team to work together.
Time Out
You've got tips, you've got venues, and you've got tons of great ideas in mind. Congrats! You have everything you need to host a successful meeting. Instilling great time management concepts in your teams is all you need to do next.