Recruiting and Retaining Great Employees During COVID-19
COVID-19 has introduced seemingly endless challenges into our day to day personal and professional lives. From self-isolating to navigating healthcare and finances in the midst of a global pandemic, there have been plenty of curveballs to tackle throughout 2020. For employers, keeping your workforce intact has likely been one of your biggest obstacles.
In this post, we're sharing some recruiting and retention techniques to help you hire and keep your team happy during the COVID-19 pandemic and beyond.
Recruiting talent
Every employer wants to build a top-notch team to keep their business running, and ultimately, growing in a positive direction; and it all starts with recruiting. Thanks to online job boards and the age of information, advertising your current openings is easier than ever. However, there are some important steps to take to streamline your process and better curate your applicant pool to suit your business needs.
Make a great first impression
While it may not seem like it at first, the recruiting process works both ways. As an employer, you're looking for high-quality talent to bring onto your team, so you carefully review their qualifications and resume and judge their interview performance, too. But it's important to note that job seekers are reviewing your professional appearance as well. So, to recruit the best talent, you'll want to be sure to impress. Here are a few tips you can leverage to help you make a great first impression:
Make sure your communication throughout the application process is professional and transparent. By communicating the next steps clearly, you'll keep applicants interested, engaged, and excited about your organization.

Highlight positive customer and employee reviews on your website. People want to work for companies that are well-respected and positive employers. Take a look at the example below for inspiration.

Invite prospective employees to ask questions about your organization and have management and current employees answer with their real perspective. This step will help ensure that your applicants get a realistic view of a day in life in the available role.
Leverage your existing candidate pool
Finding the right candidates out of a sea of applicants can be extremely time-consuming. From reviewing resumes to conducting interviews and screenings, there's already a lot involved in the process. And as a business owner or hiring manager, you know that time equals money, so, you definitely don't want to waste it.
One way you can make your recruiting process more efficient is by using your existing candidate pool. Perhaps you had some qualified individuals that applied for another position or the same position at another time, or maybe you even already interviewed someone that could be a great fit. Referring back to previous applicants is a great way to save on time and identify top talent.
In order to pull from your existing pool, you'll want to have a well-organized system in place; start by creating digital folders of resumes and notes separated by department. This way, it will be easy for you to go back and get in contact with previous applicants.
Focus on remote working skills
In an ongoing and post-pandemic world, remote work skills will be more important than ever. While all of the regular star-employee skills are still relevant, your business may want to place additional focus on skills that enable your team to be as efficient and independent working from home as they are when they're in an office environment.
Some of the skills and characteristics you may want to look for include:
Project and

time management skills

Ability to keep up with competing priorities

Driven, self-starter attitude

Comfortability with technology and remote work tools

Clear communication skills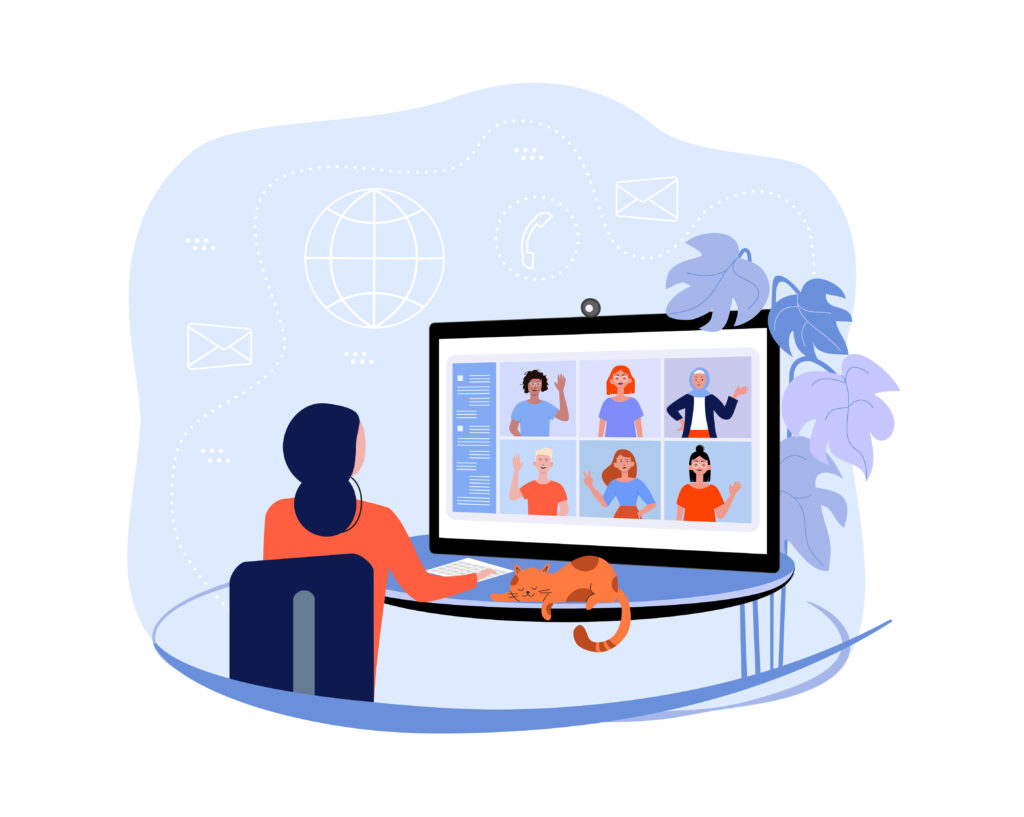 Retaining employees
Once you've recruited and hired your ideal candidate it might feel like the work is all done, however, retaining your best employees is just as important as recruiting them.
Bolster your onboarding program
Training and onboarding are among the most important tasks you have as a hiring manager or leader in your business. These steps will help you educate new staff on protocol and industry standards, as well as help instill the positive company culture that you want to attain.
If you're training off-site due to COVID-19, this job can become a bit more challenging. However, there are some steps that'll help you find your way:
Schedule check-ins with new team members on a daily or weekly basis

Make yourself available for questions

Create a mentorship program by partnering new team members up with existing employees

Ensure that new employees have access to training documents and other helpful aids, such as training videos
Invest in quality benefits packages
In addition to a great company culture, room for growth, and strong training program, job seekers are always looking at perks when weighing their employment options. When it comes to building a benefits package, you'll not only want to consider what's financially feasible for your business but also what will be most beneficial and appealing to recruits.
To find out what prospective employees are looking for as far as compensation and benefits go, make it a point to look at what your competitors are offering. Are they including unlimited paid time off? What about covered health insurance and matching 401k's? If they are working from home, what about paying their internet bill? Take a look at your budget and company values as you start to build your employee perks program.
Offer flexible options
As a direct result of the COVID-19 pandemic, work flexibility has become more valuable than ever. From work from home options to flex scheduling and unlimited paid time off, employers are placing an emphasis on these options as they search for top talent. Take a look at your organization and employee requests to see how you can improve your work environment, and in turn, improve employee output and satisfaction.
Wrapping up
The continuous COVID-19 pandemic has brought about endless challenges throughout our daily lives and professional environments. As your business continues to grow and build your team, consider how you can better recruit and retain high-quality professionals. Use these tips as a guide to help you get started. Happy hiring!