What the Biometrics Boom Means for Mobile Device Security
The following guest post on biometrics for mobile device security was submitted by James Daniels.
The mobile biometrics market is booming. The global biometrics system market is projected grow at a compound annual growth rate of 16.79 percent between 2016 and 2022, expanding from $10.74 billion to $32.73 billion. Demand fueling this growth will be led by the financial sector, the healthcare industry, government initiatives and law enforcement. Fingerprint recognition is currently the most popular biometric technology, finding its most widespread application in the travel and immigration sector, but other technologies such as facial and voice recognition are expected increasingly gain currency as well. Here's a closer look at the biometrics boom and what it means for your mobile device security and lifestyle.
The Rise of Mobile Biometrics
Mobile biometrics has been on the market since 2007, when Toshiba introduced fingerprint scanning for the G500 and G900. It hit the mainstream in 2013, when Apple introduced Touch ID for the 5s. Since then, fingerprint recognition has become standard issue for security on mobile phones. Today's leading contemporary smartphones like the Apple iPhone 7 include fingerprint recognition and increasingly support other biometrics identification methods.
Biometrics identification now encompasses a growing array of methods, including fingerprint recognition, vein recognition, hand and finger geometry readers, handwriting recognition, iris scanning, voiceprint reading, electrocardiogram recognition and DNA scanning. While these methods vary, they all follow a common pattern. First, a sensor is used to input the user's identifying information. Next, a computer analyzes the information and translates it into a code or graph for storage. This stored information is then compared with the identifying information of users attempting to log in to authenticate or reject them.
Fingerprint recognition is the most popular form of biometric identification, and will remain so for the foreseeable future, Juniper Research anticipates. But voice recognition and iris scanning are also becoming important, and the future will see new forms of biometric identification. Researchers are currently trying to develop biometrics systems based on electroencephalogram reading.
Why Biometrics Is Booming
Security needs are driving demand for biometric identification systems. Following the 9/11 terrorist attacks, Congress mandated the use of biometrics in U.S. visas, setting the stage for travel and immigration to become today's biggest application area for biometrics. The threat of identity theft has also led the financial and healthcare industries to adopt biometrics as an authentication method. For instance, financial institutions are adopting biometrics as an authentication tool for transactions in order to prevent identity theft and fraud. Similarly, hospitals are adopting biometrics as a safeguard to prevent unauthorized access when nurses log into computer systems to access patient records.
How Biometrics Secures Your Mobile Device
In the consumer sector, biometrics is being used to prevent identity theft and fraud by securing mobile devices from unauthorized access. As hacking software has grown more sophisticated, passwords have become outdated as a sole means of securing devices. Security experts now recommend that passwords should be supplemented by other means of securing devices, such as a PIN number, an approach known as two-factor or multi-factor authentication. Biometrics are one way to implement multi-factor authentication.
Using biometrics for multi-factor authentication has appeal as well as some drawbacks. Features such as fingerprints and iris patterns are unique and impossible to guess, unlike passwords. However, just like passwords, biometrics cannot be relied upon as a sole means of authentication. For one thing, biometrics records can be stolen and duplicated, exhibited when hackers stole over five million federal employee fingerprint records from the Office of Personnel Management. Mythbusters has demonstrated that fingerprint record scanners can be fooled by duplicated fingerprint images. Fingerprint recognition can also be thwarted by hand injuries or changes due to conditions such as arthritis. So biometrics can be used to strengthen passwords, but should not be relied upon as single-factor authentication method.
How Biometrics Will Affect Everyday Life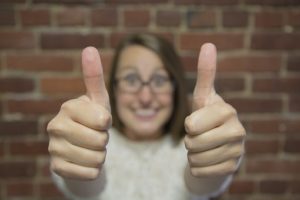 Because biometrics will become increasingly important as a second authentication method, guarding biometrics records will become as important as guarding passwords and PIN numbers. Hackers will target biometrics records databases for identity theft, and consumers and businesses will need to take steps to secure such records in order to maintain the effectiveness of biometrics identification.
Consumers and companies will also need to become educated in best practices for using biometrics, along with the limitations of the technology. For instance, a smudge can thwart a fingerprint recognition scanner. And because biometrics is not intended as a single-factor authentication tools, users will need to be trained not to rely exclusively on fingerprint recognition to secure their devices.
James Daniels is a freelance writer, business enthusiast, a bit of a tech buff, and an overall geek. He is also an avid reader, who can while away hours reading and knowing about the latest gadgets and tech, whilst offering views and opinions on these topics. jdwrites93@gmail.com