Biometrics and Access Control on the Move: A New Era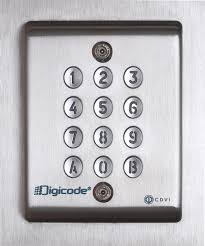 The following guest post was submitted by Sarah Smith on behalf of The Real Estate Academy of Australia. Sarah is a small business owner, and is currently learning about marketing and using the internet. Aside from working on her own business, she likes to use social media, and read travel books.
Story Behind Latest Innovation to Hit Real Estate Development
Last summer FST21 America LLC, a biometric security startup company, raised five million dollars to develop and market the company's facial, voice, and behavioral recognition technology designed to replace security desks at building entry points and eliminate access systems, e.g., existing key card readers, etc. FST21 founder Aharon Ze'evi-Farkash, former head of the Israeli Military Intelligence Directorate, has applied his knowledge base to the use of existing residential and office security hardware in buildings. Patented technology, developed over several years, scans people as they move toward doorways and unlocks and relocks access in less than two seconds. People not in a building's FST21 database are denied access. The company has working systems in the U.S., e.g., schools, corporations, homeowners, and managers of residential housing.
FST21 America LLC Now Marketing from a U.S. Home
An FST21 office was recently opened at 7 World Trade Center in New York. Access is controlled by the company's proprietary system. Without a code provided, of course, the scanner will reject any request for access. Founder Farkash notes that the FST21 system is like a fingerprint scanner, but instead of scanning a finger print, the system scans a whole body. Each person becomes a human key. There is no physical contact with the system, so there is no invasive technique required. The dreaming of such systems by science fiction writers has passed and keyless access systems are now available and in use.
Market for FST21 America LLC and Fifty Other Startups
Professor Robert McCrie (John Jay College of Criminal Justice and former director of John Jay's Security Management Institute) notes that there are at least fifty startup biometric security businesses like FST21 which are attempting to capitalize on this new "invisible" security. He has noted that there are few residential applications at this point, but commercial applications are growing and becoming common, even replacing some security guard positions.
It is remarkable that multifamily housing residences are not in the bulls-eye for marketing. The National Multifamily Housing Council estimates that there are 123 million units in these complexes with 313 million individual residents. Multi Family units often have security with controlled access. The market for retrofitting using FST21 technology in this group alone is exceedingly great at 313 million.
If one hypothesizes that key or card access to single homes will be replaced in the next ten years, the market potential increases dramatically. Economist Jordan Rappaport (Federal Reserve Bank of Kansas City) anticipates multifamily units to increase at over half a million units per year (and single family units at about a million and a third per year). If there will be five million new multifamily units by the mid 2020s, the total of retrofits and new fits for secure access of just residents is in the neighborhood of about 320 million! It has organisations such as the REAA excited, as they believe this improvement in technology is really going to drive sales in inner city neighbourhoods worldwide.
New Building and Redevelopment Builders—Gain Cutting Edge for Innovation in Security
Whether developers choose FST21 America LLC or one of the other startup technologies, it is apparent that there is a significant market for controlled access applications. The development of both new construction and turnover of existing dwelling units, suggests that upgraded security is an up and coming value-added option for today's developers.