Biometric Security Is Everywhere
The following is a guest post submitted to M2SYS by Brent Whitfield. He is the CEO of DCG Technical Solutions, Inc.
Biometric security measures — once considered science fiction — have started to invade our lives. A deeper awareness of identity and data theft has fueled the steady rise of biometrics — which can be any type of natural identification of an individual. Many mobile users now use fingerprint identification technology to login or to pay. And to counter data breaches in the healthcare industry, medical companies have started to adopt an array of security systems that use data from a patient's fingerprint, iris, veins, or face to protect health records.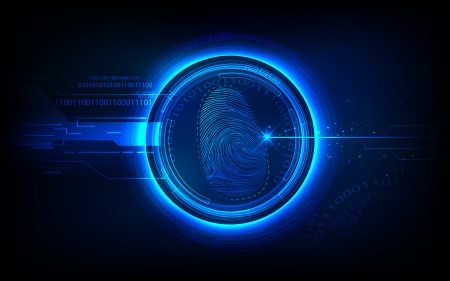 The Nature of Biometrics
Biometrics is the use of identification traits such as fingerprints, hand geometry or face topology that links a person to his or her confirmed identity. To provide proper authentication, a biometric device has to have the following basic functionality and flow:
capture of biometric imprint
extraction of biometric characteristics
creation and storage of a template
comparison for authentication
Once we have proper authentication, we can use biometrics for detailed access control — whether it's for physical locks, digital accounts, enrollment or surveillance.
In the healthcare industry, biometric security measures are commonly used for patient identification and healthcare worker authentication. Its implementation is on the rise and it is being used to counter data breaches, fraud; to improve operational efficiency; and to comply with government regulations. For example, blood banks are beginning to use biometric scans of donors to help them comply with federal regulations.
Federal use and regulation of electronic identification programs is one of the main market drivers of biometrics not only in the healthcare industry but also in the financial industry. The key market drivers in the banking industry, are fraud and data breach prevention, and government regulations (e.g. Anti-Money Laundering and Know Your Customer regulations). 
Reliable Authentication
One of the main reasons that biometrics are becoming so popular in establishing or confirming the identity of an individual is the ease of acquisition and the low error rate. Furthermore, to improve  identification accuracy, multiple biometric techniques can be combined or used in conjunction with personal information of the user. Finally, the identification solution usually combines the biometric analysis with a behavior-based analysis of the individual.
A key advantage of this authentication process is that people don't have to worry about memorizing passwords. It also reduces the problems associated with lost or stolen information that is written down to help remember passwords. Instead, a voice sample, a fingerprint, or any other biometric imprint is captured then used as the basis for future authentication.
This authentication process has a number of challenges; the most common issues are:
The data processing that is required. Parallel processing may be necessary for a real-time response or in scenarios requiring multiple biometric techniques in order to increase identification accuracy.
Management of the massive amount of biometric security data as well as the protection of biometric data. Biometric data theft can cause the same huge problems as other types of identity theft. Stolen fingerprints can be as much of a disaster as stolen credit card numbers. The biometric data template can be stored locally — smart cards, servers, workstations and sensing devices — or centralized or a combination of both, which further complicates data management.
Cloud-Based Biometric Applications
To address the issues mentioned in the previous paragraphs, the solution that comes to mind is moving the biometric technology to a cloud platform that ensures appropriate scalability, provides sufficient amounts of storage, has parallel processing capabilities, has enterprise level security, and provides an accessible entry point for various applications and services that rely on mobile clients. In addition, cloud-based applications offer always-on availability, lower cost, scalability, and flexible capacity. Cloud computing can address the challenges related to next generation biometric solutions, while offering new application opportunities for the current generation biometric devices.
Conclusion
More and more biometric applications are being deployed every day to counter fraud, data breaches or to conform with government regulations. While passwords are much easier to deploy, biometric security is much more effective. The reason why biometrics are highly reliable for authentication is because it involves data that is unique to the individual. Biometric security is here, without a doubt business of all sizes can and will benefit from it.
About Author: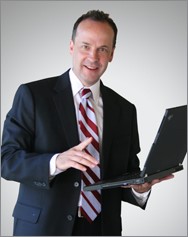 Brent Whitfield is the CEO of DCG Technical Solutions Inc. DCG provides IT services in Los Angeles area since 1993. DCG exists to help our clients choose, implement, and manage IT and cloud solutions that are cost effective and reliable. Brent has been featured in Fast Company, CNBC, Network Computing, Reuters, and Yahoo Business. DCG was recognized among the Top 10 Fastest Growing MSPs in North America by MSP mentor. Twitter @DCGCloud