Top 3 Essentials Tools for Managing Remote Employees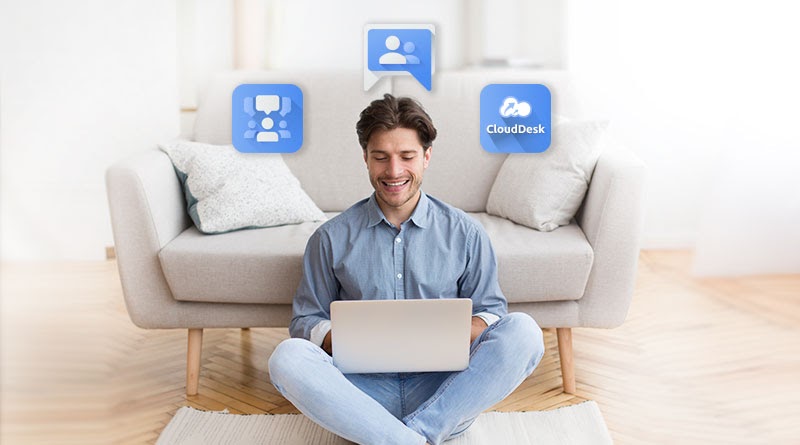 Are you managing a remote team? If you have started managing a remote team for the first time, then you may be facing some of the common challenges. Thanks to the power of technology, using different tools, managing remote employees could become more easy for you. These are the 3 essential tools for managing remote employees that every manager needs today: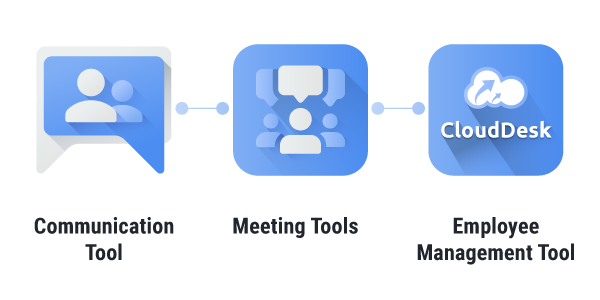 Communication Tools for Managing Remote Employees
Without proper communication tools for managing remote employees, you can not fulfill your business objectives. In an office setting your employees have instant access to their supervisor, but in a remote setting it is different and can be difficult. To reduce communication problems you can use different communication tools where you can reach your employees instantly. Some software sends notifications to an employee's email and mobile, so no matter what they are doing, they can reach out to you instantly.
Meeting Tools for Managing Remote Employees
Meetings are an essential part of any work culture. Using video conferencing tools, you can easily manage meetings with remote employees. There are many software options in the market that make it easy for employees to join a meeting. Some software comes with a trial service and some comes with a free subscription with limited meeting time. You can share your screen if required during those meetings. 
Employee Management Tool
When it comes to managing remote employees, it is important to manage them effectively. CloudDesk is a robust remote employee monitoring system. Using this software you can monitor staff performance, their check-in and check-out times, their total productive hours, their web application usage and employees can confirm their attendance . The software also enables a face verification system that confirms your employees actual attendance at their desk. As well, the software provides robust insights for the manager, so that you can see the full picture at a glance and can take important business decisions based on reliable data.
CloudDesk makes it easy to manage the remote employees that help your business to thrive. It has all the essential features that will make your remote team management easy and will ensure your remote team is productive. Moreover, the software offers free trials for 14 days. So, try this software right now and contact us for any query.