Advantages of Employee Productivity Monitoring Software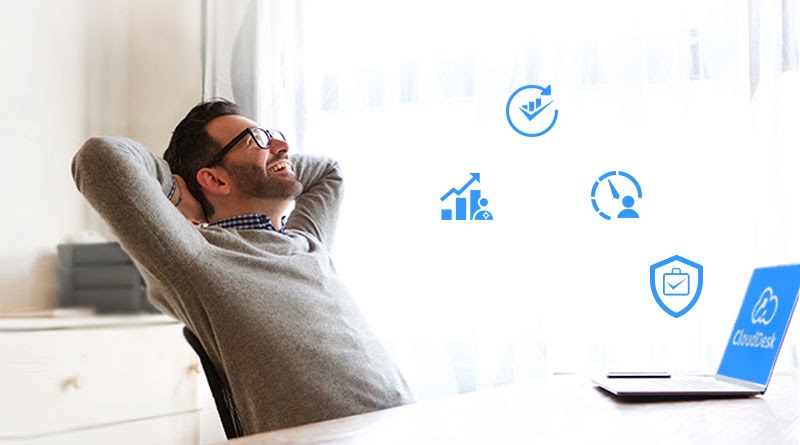 How do you ensure the productivity of your remote employees? Due to the COVID-19 pandemic many companies have switched to a remote work environment. Businesses still need to be productive in this serious world crisis and tracking employees' productivity has become a topical question. Employee productivity monitoring software helps employers to track productivity of remote workers and comes with many advantages as discussed in this article.

Employee Productivity Monitoring Software Boosts Productivity
Using productivity monitoring software will undoubtedly boost your employees' productivity and performance. The software tracks employees' productive time and helps employees to keep track of their total productive hours and this motivates employees to be more productive. Remote environments can be full of distractions, and without productivity monitoring software, employees working remotely could be affected by distractions. Using productivity monitoring software, employees can evaluate themselves and can push a little higher to achieve their goals in a more productive and efficient way.
Provides Real Time Analysis 
Employee productivity monitoring software provides a real time analysis of a remote employee's activity. This software can analyze activity, so that you can understand how employees spend their time, understand why they are not productive and provide feedback based on the data. This analytical data helps the company to stay more productive and help your employees to improve their performance. 
Ease in Remote Employee Performance Evaluation 
Performance evaluation is a vital part of any organization and when managing a remote crew this can be a challenge. Employee productivity monitoring software eliminates these huddles and makes it easier for managers to identify productive employees, unproductive employees, idle employees and so on. These insights will help you to evaluate your remote employee's performance accurately and efficiently. Furthermore, you will be able to make informed decisions based on those insights
Protect Your Business In Heightened Concern 
In a serious situation like this COVID-19 lockdown, your business needs to be more efficient and productive so that you aren't as affected by the economic crisis. Employee productivity monitoring software will ensure the productivity of all of your employees. You can see individual levels of productivity, monitor performance, and guide employees for improvement. Employee monitoring software keeps your employees focused and protects your business from unwanted lost hours of work and as a result, operations and goals can stay on track.
Productivity monitoring software will help the business to grow faster and efficiently. It improves your employees' productivity and thus improves the performance of the overall business. So, deploy an employee productivity monitoring software now and see the surge in your employees' productivity. For more details, hit the Contact Us button now, and let us know your queries.