Biometric News Resources And Bloggers To Follow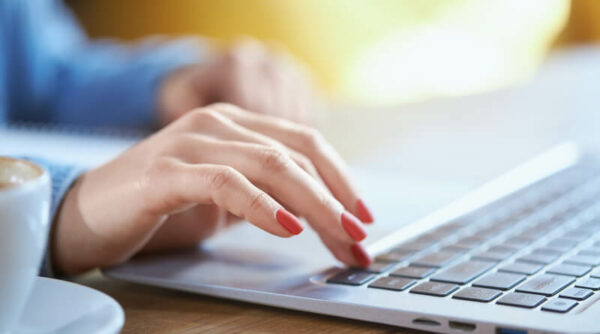 Staying on top of the news in your field is hard work these days.  The Internet and other news sources have exploded with bloggers, pundits, sites and portals dedicated to covering every subject you could ever dream of.  With all of the information rushing at you and the seemingly thousands of choices available, how do you sift through the masses to find the news, research, opinion and commentaries that are the most relevant, balanced and fair for the subject matter that means the most to you?
Well, the truth is that everyone has their own opinion as to which resources are the most informative and personal preference of who to follow and what to read.  In the world of biometrics, here are some news sites, blogs and portals that we at M2SYS Technology like to read for up-to-date news and opinions:
News/Industry sites:
1.       findBiometrics – excellent resource for industry wide news, biometric applications and the products that serve the market, detailed biometric vendor information, interviews with key industry executives and much more.
2.       International Biometrics & Identification Association – trade association that provides a good background on biometric technology and industry news.
3.       The Biometric Consortium – strong resource for the pulse of biometric technology and its applications.  Also conducts a Conference each fall that brings together the world's largest and most influential biometric technology providers.
4.       Planet Biometrics – A relatively new resource that covers biometric technology from a global perspective and offers coverage on a wide range of topics including applications, industry news and significant events and conferences.
5.       ThirdFactor – Well rounded biometrics news information site that includes videos and podcasts in addition to its comprehensive coverage of the industry.
Bloggers:
The truth is there are hardly any independent, non-biased individuals that blog about biometric technology.  Of the handful that does, here are a few we recommend:
1.       Ravi Das – Biometrics Security News and Information – His blog posts are lengthy, but Ravi knows the industry and he knows it well.  What we like about Ravi's blog posts is that they are frequent, keep up with current biometric news and trends, and use real life examples of how biometric technology can and will change people's lives.
2.       PrivacyDigest.com – Reports on a wide variety of technology and events around the world that impact individual privacy and civil liberties.  Occasionally reports on biometric technology and good to read from the perspective of understanding how misunderstood biometrics really is.
3.       Retail Technology Blog – Weblog focusing on technology applications in the retail sector. Covers Retail News, Research, Case Studies.  Topics covered include POS, Biometrics, Web 2.0, Store Systems, Multi-Channeling, Retailer News, Indian Retail, Wal-Mart, RFID, Supply chain etc.
4.       Ms. Smith – Privacy and Security Fanatic – Another blog that covers technology in the government and private enterprise and the effect it has on individual privacy.  Most of the bloggers opinions are a bit over the top but it's an interesting blog to read and see firsthand how misunderstandings of technology can accentuate the spread of false information, rumors and ideas.
5.       M2SYS Technology Blog – Have to give ourselves a plug here for the biometric blog content we provide which is dynamic and comprehensive.  We generate blog posts on biometric technology applications in several different vertical markets as well as explanations of commonly used biometric terms and quizzes on your knowledge of biometrics.  A must read!
We will have another blog post soon about who to follow on Twitter for up to date, informative and interesting tweets about the biometric industry.  Oh, and if you would like to follow M2SYS on Twitter, please click here for a link to our profile.
What biometric web and print resources do you use?  Which blogs do you follow?  Please share them with us in the comments section below.