10 Benefits of Integrating Biometrics with Membership Management Software (Updated)
*This post has been updated on 22 March, 2017 with new information
Member based organizations such as gyms, fitness clubs, and churches often face similar membership management issues. Paramount among these issues is developing and sustaining a steady flow of traffic to avoid members waiting in a queue because the fact is, nobody likes to wait in line. However, when membership management software relies on passwords, PINs or even plastic ID cards for member identification, they open up the possibility of long lines and a chance for fraud and abuse.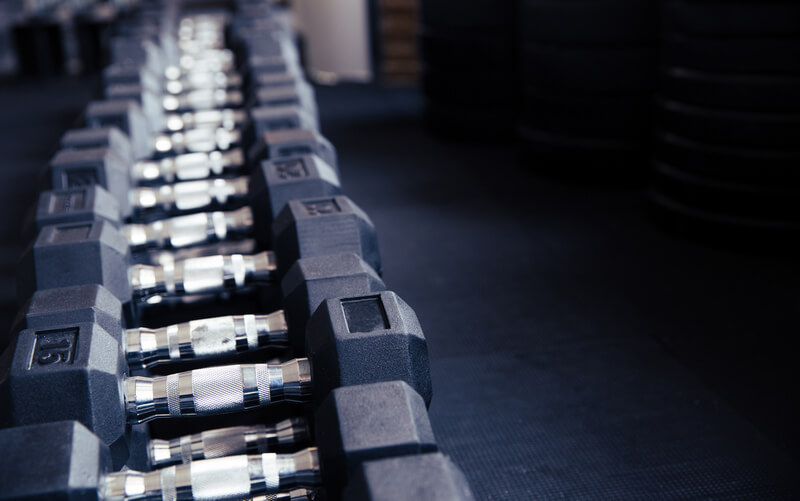 The good news is that the simple integration of a biometric identification management system can help alleviate long lines and queues to help ensure members have safe, fast, and secure access to a facility including the creation of a strong audit trail tracking member and staff activities. Implementing biometrics for member identification reduces wait times for check-in and check-out and ensures accurate member identification.
With biometrics in place, members just walk in and provide their biometric credentials such as a fingerprint or a finger vein pattern and they are instantly verified and checked in!
Integration of biometrics with membership management software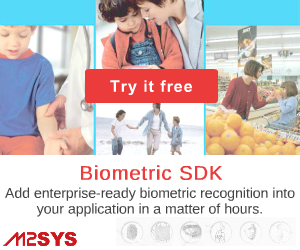 Membership based organizations such as fitness centers and churches are increasingly becoming aware about the value of biometric technology for member enrollment and identification. Biometric technology has become a recognized solution for effective and affordable member identification in member based organizations.
Biometric identification software integration is easy; a biometric identification system can be easily integrated into an existing membership management system in a matter of hours and once completed, the biometric system can then be used to enroll and identify members accurately and efficiently within seconds through their unique biometric characteristics without the need for passwords, PINs or ID cards.
The benefits of integrating biometrics with a membership management system
Traditional methods of member identification rely on what a member has (ID card) or what a member knows (PINs and passwords), and using these methods to enroll or to check-in can be painstakingly time consuming. In addition, these means of identification can be easily lost, swapped, shared, stolen or forgotten, causing security and identity theft concerns. With biometrics, members are identified based on who they are rather than what they have or what they know. This ensures accuracy and security by preventing identity theft and misuse. Let's take a closer look into why a member based organization should integrate biometrics for member identification:
Efficiency
Integration of biometric identification technology with member management software reduces member check-in and check-out time increasing system efficiency. With a biometric identification system, staff does not need to manually look up member information for identification, which saves time and increases accuracy.
Reduces Identity Fraud
With a biometric identification system in place, the chances of a member's identity being stolen is significantly reduced. Each time a member checks in or checks out, they can conveniently provide their biometric credentials for identification. When ID cards, passwords or PIN based systems are used, anyone can assume the identity of a member and avail member privileges, causing serious security issues.
Biometrics are More Affordable, Efficient
Each time a new member is enrolled using an ID card or password based system, a new ID card or password has to be issued which incurs static administrative and maintenance costs. In addition, if a member loses their ID card, there is a cost involved to reissue the ID card. However, with a biometric identification system in place, a fixed, and one time cost would keep the system running for as long as you want and members cannot either lose or forget their biometric traits, eliminating all reissuance expenses.
Improves the Member Experience
Substituting biometrics for passwords, PINs, or ID cards relieves the annoyance of keeping track of ID cards. Each time a member enters a gym, church, or other member based facility or accesses any specific area, they can easily provide their biometric traits for identification and authentication. Facility staff are also relieved from manually identifying customers by checking their ID cards and looking them up into the membership management software, expediting the checking in process and providing members with more time to enjoy their privileges and amenities.
Reduces Errors
Using biometric technology for member identification virtually eliminates the chance of record keeping errors since the entire check-in and check-out process is automated. Repeat or duplicate enrollment of members is also eliminated since individual biometric traits are unique to an individual and can't be linked to two separate member accounts.
Flexibility, Security
Biometric technology is more flexible than traditional membership management identification solutions. It provides a faster and more seamless member check-in experience and a concrete data tracking audit trail mechanism for management. Biometric member identification will reduce unwanted member access and keep a facility safe and secure.
Cloud Management
A biometric membership management tool such as CloudApper will support cloud integration, ongoing support, and seamless maintenance and updates which could be highly beneficial for your membership-based organization. Cloud management is one of the most demanded technologies in membership management because of the multiple benefits it offers.
Automate Administration Tasks
A biometric membership management system will not only help you by saving money but can also save time on routine, administrative tasks. For example, if you need to know how much time people stay in your facility, you can easily find out through features built in to your biometric membership management software, which could otherwise prove difficult to calculate manually. Biometric membership management software are specially built with extra features and functionality to automate administrative tasks that save you time and money.
Data Management
As an owner of any membership-based organization, you need to know every possible detail of your members. Biometric membership management software can help you to find out which marketing and sales strategies work best for you to secure more members through a detailed and thorough examination of your existing client base data.
Transparency (Audit Trail)
Biometric membership management will record a solid audit trail of activity which creates transparent transactions and decreases error rates. Biometrics also enables capturing a realistic image of the true traffic in and out of a membership facility and provides an accurate record of who is in a membership facility at any time.

Conclusion
The integration of biometrics with membership management software for member identification institutes a streamlined access system to a member based facility and speeds up new member enrollment, eliminating queues and waiting lines, increasing efficiency, and improving the overall member experience.
For a wide range of biometric hardware devices to go with your membership management solution, visit M2SYS Technology.