How to Integrate Digital Persona U.are.U 4500 sensor based Fingerprint Scanner with a biometric SDK?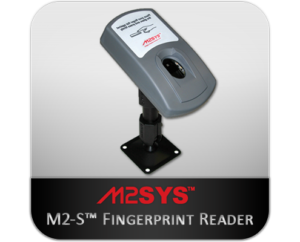 Fingerprint authentication technology is becoming more popular day by day. With the advancement of powerful biometric technologies, we are entering into a world where you need nothing but your physical traits for the verification process.
Why choose Digital Persona U.are.U 4500 sensor based Fingerprint Scanner?


There are quite a few traditional authentication systems which are largely dependent on human management with complex and inconvenient verification system. You couldn't possibly rely on these outdated programs to fight with the evolving security concerns of this era. To solve this issue you can find fingerprint scanner which utilizes Digital Persona's fingerprint sensor. It is hassle free, convenient and easy to use. Security is highly optimized in every aspect and offers large capture areas, superb image quality and rapid capture speed. This efficient, convenient and high-quality U.are.U 4500 sensor based image technology enhance the acceptance and performance of m2sys reader.

It has built in fingerprint recognition engine which is capable of authenticating the toughest fingerprints correctly and rapidly. It provides an extension to your security system and application for any kind of business like enterprise customer, system integrator or home user. Its attractive features, compact disk and professional appearance makes it the best in the market. It is also capable of reading fingerprints from any angle.

How to integrate Digital Persona U.are.U 4500 sensor based Fingerprint Scanner?
The requirements of integrating U.are.U fingerprint reader are the following:
A Laptop/PC with Windows XP, Vista, Windows 7, 2000, Me, Server 2003
Digital Persona U.are.U 4500 sensor based Fingerprint Scanner

A biometric SDK with appropriate drivers
Integrating the Digital Persona fingerprint SDK isn't a herculean task. You don't have to be a programmer to install this with a fingerprint scanner. The process is following:
Click on the setup.exe file from your biometric SDK installation folder.

Click "Next" several times to proceed with the installation system.

After completing the installation, you need to restart your computer.

After restarting your computer, open your software to check if it works correctly with the reader.



M2-S™ Fingerprint Scanner, one of the best fingerprint scanners in the market right now is designed around the Digital Persona U.are.U 4500HD. It provides reliable, accurate, and virtually foolproof fingerprint recognition.
We hope that now you can easily integrate this amazing fingerprint scanner by yourself. Please contact with us if you face any further problem regarding this issue.