M2SYS Exhibiting At This Year's American Payroll Association Congress Trade Show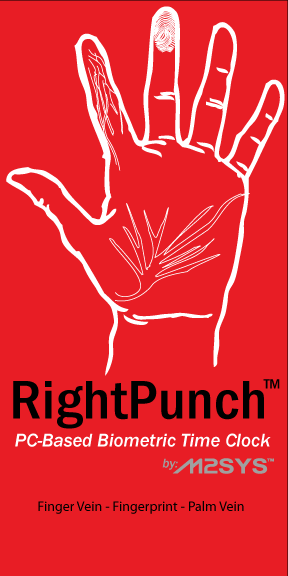 If you plan on attending the 29th Annual American Payroll Association (APA) Congress this week in Salt Lake City, please stop by our Booth (#1019) to see firsthand how RightPunch PC-based biometric time clock identification technology can interface with your payroll software to help cut costs, increase efficiencies and boost productivity.  We will be showcasing fingerprint, finger vein and palm vein biometric technology with demos and plenty of experts on hand to answer your questions.
With the ability to now seamlessly interface with Kronos, ADP, TimeForce (Qqest), Empower and Insperity workforce management platforms, RightPunch is an affordable PC-based biometric time clock that has the potential to save 2%-4% of gross payroll.  Plus, it speeds up the check-in/check-out process to boost employee productivity and it is more safe and efficient than ID cards or personal identification numbers.  RightPunch also eliminates employee time theft, reported to cost U.S. companies nearly $400 billion per year.
The hallmark themes of the APA Congress are "Competence, Compliance, Community" so what better time to educate yourself on biometric technology, which ensures compliance with labor tracking laws and offers so many benefits and a strong potential to maximize your return on investment.
CloudApper App Community for UKG
We empower users to customize solutions
When features are needed to enhance UKG solutions, CloudApper is here to help. It's a non-technical toolkit for customizing UKG – easily build anything you want, share it with the community, and help everyone thrive.
Learn More
Top customizations shared by the UKG app community

Capture time
with QR codes

Capture time
with biometrics

Track
employee tasks

Generate
custom reports

Schedule
employee tasks

Ensure
HR compliance

Send personalized
alerts

Capture time
with geofencing

Build custom
dashboards

Capture
time with NFC

Capture Job transfer
with barcode

Manage HIPAA
compliance
Take a look at this video to learn more about one of our customers who recently implemented RightPunch biometric identification with their Kronos time and attendance software to replace paper time sheets and instantly saw a 90% efficiency increase: