Why Industries Use RightPunch Biometric Time Clock with Kronos?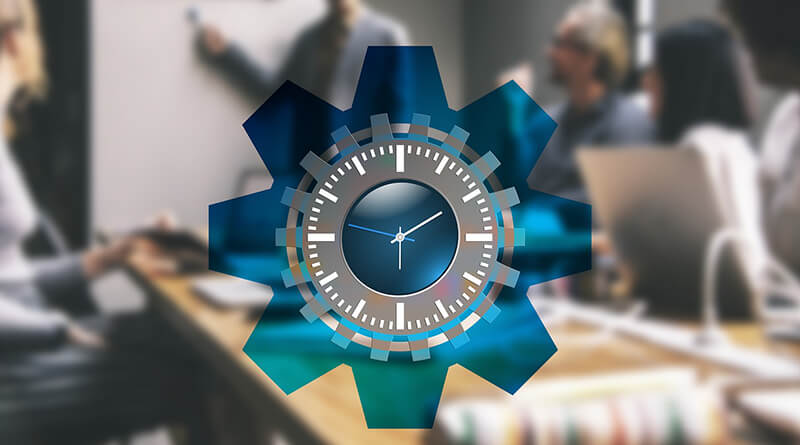 RightPunch is the most economical biometric time clock for Kronos users. Different industries use this time clock to increase operational efficiency, leverage working hours and reduce expenses. Let's have a look at different enterprises who use RightPunch biometric time clock with Kronos:
1. Retail Chain
A retail chain maintains a huge number of outlets in different locations. There are also several employees and staff members in each outlet. Many of them are paid on an hourly basis, but it's really troublesome to clock their exact time. Sometimes they are found to have been involved in time theft or punching their colleagues' attendance on their behalf, which means they are buddy punching. RightPunch is a seamless biometric time clock that eliminates time theft and buddy punching using the biometrics of the employees.
2. Service Industry
Service industries like a customer service center or call center need to track their numerous workforce, especially if there remain multiple working shifts; there are more challenges getting employees for the next shift checked-in on time, and facilitating the checking out of the employees after his/ her shift. So, tracking the employee time, and letting everyone punch their time simultaneously is a great challenge. Many times, mistakes are found in payroll that is done manually. To overcome these issues, RightPunch biometric time clock is a great solution.
CloudApper App Community for UKG
We empower users to customize solutions
When features are needed to enhance UKG solutions, CloudApper is here to help. It's a non-technical toolkit for customizing UKG – easily build anything you want, share it with the community, and help everyone thrive.
Learn More
Top customizations shared by the UKG app community

Capture time
with QR codes

Capture time
with biometrics

Track
employee tasks

Generate
custom reports

Schedule
employee tasks

Ensure
HR compliance

Send personalized
alerts

Capture time
with geofencing

Build custom
dashboards

Capture
time with NFC

Track assets
with barcode

Manage HIPAA
compliance
3. Government
Government offices are established throughout the country. Managing the employees according to the organogram is really difficult. That's why raising accountability among the employees of government offices and agencies is also very difficult, but the existence of a lack of discipline is also alarming. To overcome this situation, a biometric time clock works fantastic to re-establish discipline in government offices.
4. Educational Institutions
Schools, colleges, and universities have a number of branches that need to be managed from a central location. Especially to conduct a smooth payroll system, the attendance of the teachers and staff members are very important. But getting their exact timestamp is not possible using a manual process due to the chance of buddy punching. Integrating the RightPunch biometric time clock with Kronos can ease the process.
5. Healthcare Industry
Whenever you are talking about healthcare, there remain high levels of risks, responsibility, accountability, and security. A specialized hospital should have more than 50 departments and they also need doctors, assistant doctors, interns, nurses, scribes, and staff. To maintain the operational process, hospitals also need to raise accountability among all doctors and staff members and using the RightPunch biometric time clock with Kronos this is very simple.
6. Sales & Distribution
A salesforce is the heart of an organization. To cut a good sales figure, they need to deploy the sales force all over the areas of sales coverage. In most cases, field forces do not attend to any office and go to work directly. In such circumstances, RightPunch facilitates the users to clocking their time using the mobile app.
If you are a Kronos user and haven't heard about RightPunch, you can have a look at this to kick-off your expensive time clock and ongoing maintenance cost. Please submit the form below to get in touch with our expert team for a demo.