How to Improve Workforce Efficiency in a Business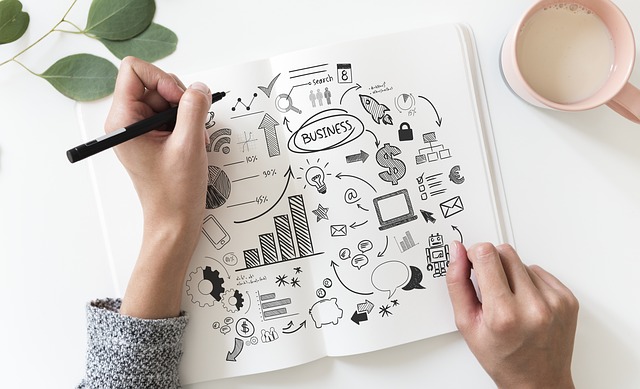 As a business owner, what do you think about the efficiency level of your workforce? If everything else already runs as expected, do you think it's possible to get more productivity out of your workforce using existing resources? Let's have a look at the possibilities and tips for improving workforce efficiency in a business.
Stay Focused on the Goal
The organizational goal should be well communicated with all of the employees. It helps them to stay focused on their purpose. Before assigning any task to the employee, their supervisor needs to make their concept clear about the mission, the impact of the job, and the objective accordingly. In most cases, an employee needs to do several tasks simultaneously. It hampers their productivity keeping them engaged in scattered tasks rather than their highest priority works. If employees can focus on their specific tasks, they can perform their best.
Training & Development Program
Skill development is a continuous process for any professional. Training and development programs help employees to enrich their professional skills. Participating in an interactive training program, an employee can share his real-life experience with others, and everyone becomes influenced to contribute. Professional skills lead them to perform better, learn new things, and make them confident. In a sense, a training and development program incurs expenses, utilizes times, but it creates a long term impact.
Business Process Automation
The manual working process requires too much time, papers/ files, and dedicated human resources. Besides, the chances of error remain high which incurs a considerable cost to pay for the mistakes. To improve workforce productivity automating the business process is a great thing to do. According to your business size, you can deploy office automation suites that offer a bunch of applications, or you can go for any specific app for your business needs. For example, Personnel Database, Visitor Track, Simple CMMS, Asset Tracker, Simple CRM are apps that helps any organization to automate its business processes and increase efficiency.
Biometric Identification
Integrating biometric identification with your core system or workforce management system can save millions of dollars each year eliminating time theft and buddy punching. Using traditional RFID or User ID/ Password, the system records the employee entry/ exit log but sometimes employees used to share their ID or credentials with their colleagues to avoid accountability. Biometric identification is the best solution to overcome these loopholes. As the biometric data is not transferable, the employees cannot log on behalf of others. It raises accountability among the employees and their productive hour increases. For example, Lowes, a leading Australian retail chain with over 215 stores nationwide was facing difficulty calculating employee time and attendance. Manual punches were used whereby the store manager would manually enter their staff start and end times into the point of sale system (POS) with no record of any lunch breaks. Learn more about how Lowes implemented the RightPunch™ biometric time clock with their Kronos Workforce Timekeeper as part of a new strategy that contributed to saving workforce management cost worth half a million dollars in the first year.
Practice Open Communication
A fear or hesitation to communicate creates problems at the workplace. The research report shows that most of the issues of any organization could be solved in a very initial stage without paying off any financial loss if employees can share them openly. So, encourage your employees to communicate openly without any hesitation. Allow them to share their ideas face-to-face, evaluate their ideas, and appreciate their interest in sharing. This practice helps to grow your business at a higher level, which increases the productivity and efficiency of a business.
Efficiency is essential for any business, but it doesn't come through the scattered working process or anything implemented forcefully. You can improve the efficiency of your workforce by focusing on the goals, finding out developing areas, and encouraging your human resources.