Global Market for Biometrics in Workforce Management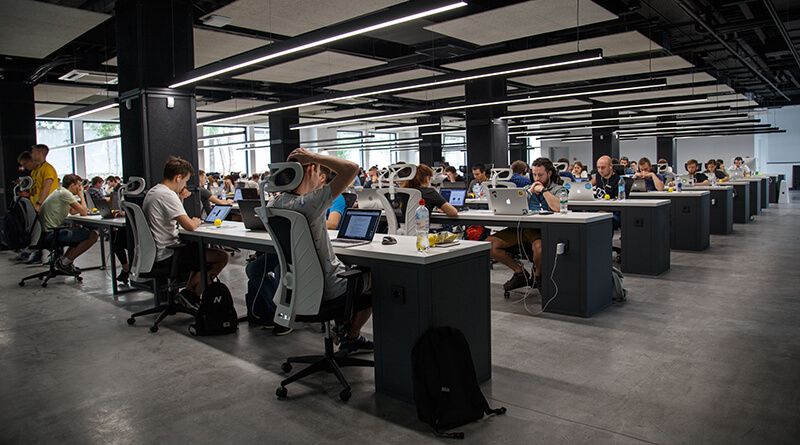 Biometrics is the identification process based on the unique biological pattern to secure the authentication process for the right of access to any system. This authentication process requires the biometric, like a fingerprint, finger vein, iris, or facial data of individuals. For productive functionality, enterprises of different industries use this identification method with their core system. Similar to other verticals, workforce management adopted biometric authentication at a very early stage for employee time-stamping and shift management.
Recently Researchmoz prepared a research report titled "Global Biometrics in Workforce Management Market to See Radical Growth, Key Drivers and Opportunities by 2025" which indicates a significant growth of the industry by 2025. The report shows the insights of the industry regarding biometrics identification system, hardware, middleware, and services used in small and medium enterprises along with government and large scale projects. They identified that the increase in productivity and efficiency are the prime influencer for the rapid adoption of biometric identification in workforce management.
CloudApper Solution Community for UKG
We empower users to customize solutions
When features are needed to enhance UKG solutions, CloudApper is here to help. It's a non-technical toolkit for customizing UKG – easily build anything you want, share it with the community, and help everyone thrive.
Learn More
Top customizations shared by the UKG solution community

Capture time
with QR codes

Capture time
with biometrics

Track
employee tasks

Generate
custom reports

Schedule
employee tasks

Ensure
HR compliance

Send personalized
alerts

Capture time
with geofencing

Build custom
dashboards

Capture
time with NFC

Capture Job transfer
with barcode

Manage HIPAA
compliance
Why Biometrics in Workforce Management is Gaining Popularity
The organizations are in a highly competitive field, and they realized that the significant differentiator to lead the market is focusing on the productivity and efficiency of the workforce. In the traditional workforce management system organizations are facing challenges to eliminate employee time theft and buddy punching which causes the companies to lose millions of dollars each year. To reduce time theft and to raise accountability among the employees the biometric authentication is the best solution. For example, US Vision, Inc. is the subsidiary of Refac Optical Group, and they were using Kronos timekeeping software. However, they were facing challenges to optimize their labor tracking performance with their multiple servers in more than 700 locations. To accurately track the employee time attendance from a central location using biometrics technology they integrated biometric time clock named RightPunch with their Kronos workforce management system. RightPunch improved their workforce management system and became an essential piece of the puzzle in their continued efforts to reduce payroll inflation for lower labor costs and to achieve maximum return on investment.
Prediction on Biometrics in Workforce Management Market
It is expected that by 2025 the global market of biometrics in workforce management will be at least 5x than it was at the end of 2018. A significant change is also expected regarding the adoption rate by the type of countries. Up until the last year, the highest adoption rate of biometrics in workforce management has been seen in the first world countries. The latest trend and several market research show that the developing countries are also going to start adopting the technology during the prediction period and the Asia Pacific will become one of the largest markets.
M2SYS technology, having its research and development center in Silicon Valley focused on the convenience and affordability of biometrics technology and introduced a fantastic cloud-based matching engine. It facilitates small and medium enterprises to adopt biometrics in workforce management by just subscribing to a plan from the SaaS (Software-as-a-Service) based pricing model.