Affordable Biometric Time Clock for Kronos Workforce Management
Are you a Kronos user? Do you need to manage hundreds or thousands of human resources for your enterprise, retail chain, hospital, manufacturing plant, call center, or any agency? Then you should definitely go for Kronos, because it's an amazing workforce management system that facilitates incredible features and employee self-service. But very often, many Kronos users fail to leverage the system or get optimum ROI due to problems like employee time theft and buddy punching. To solve these problems and to maximize the ultimate ROI from Kronos, we have made RightPunch, an affordable biometric time clock for Kronos.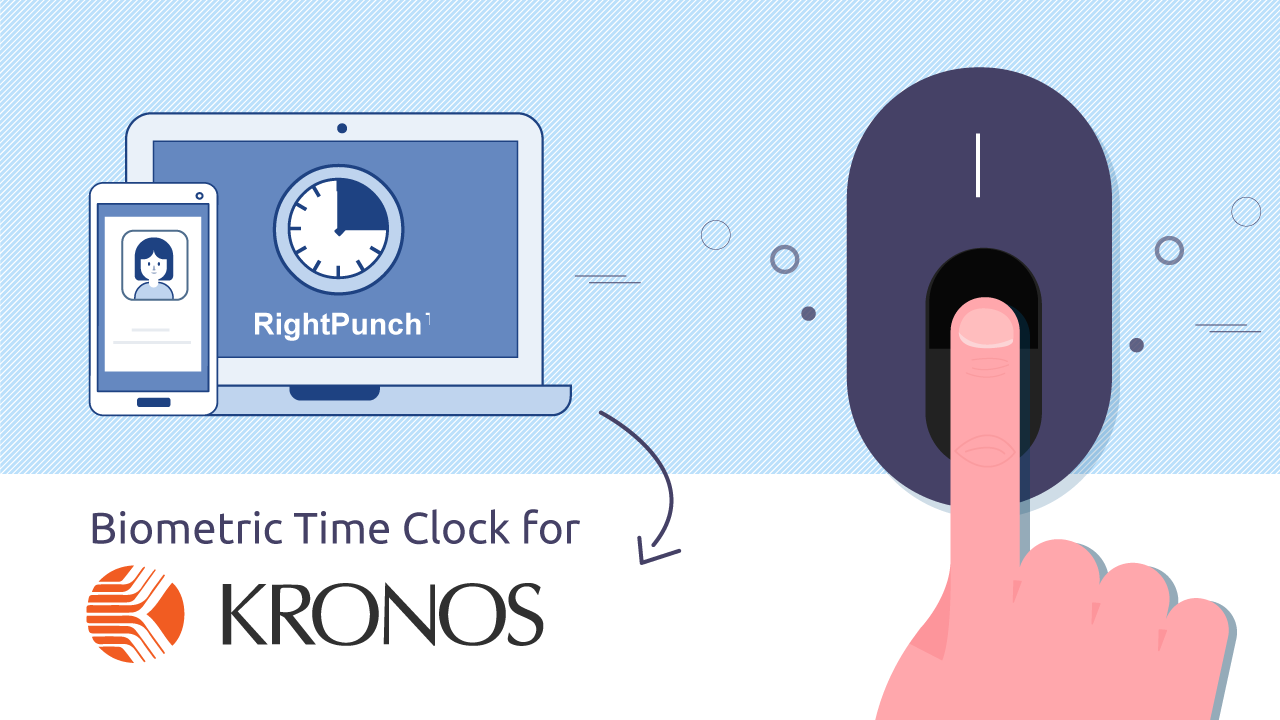 What is RightPunch?
RightPunch is an application that provides different versions for Windows, Android, and iOS to record exact employee check-in and check-out integrating the employee database of Kronos workforce management. It fetches the employee data and with quick time stamp records the exact data using the biometrics of employee. RightPunch supports fingerprint, finger vein, iris, and facial recognition to identify the employees. It's an invention of M2SYS Technology, one of the industry leaders of Silicon Valley.
Why RightPunch is the Most Affordable Biometric Time Clock for Kronos
If you are planning to end employee time theft and buddy punching, then a biometric time clock is the best solution. Let's go through the pros and cons of the processes from the below matrix:
CloudApper App Community for UKG
We empower users to customize solutions
When features are needed to enhance UKG solutions, CloudApper is here to help. It's a non-technical toolkit for customizing UKG – easily build anything you want, share it with the community, and help everyone thrive.
Learn More
Top customizations shared by the UKG app community

Capture time
with QR codes

Capture time
with biometrics

Track
employee tasks

Generate
custom reports

Schedule
employee tasks

Ensure
HR compliance

Send personalized
alerts

Capture time
with geofencing

Build custom
dashboards

Capture
time with NFC

Track assets
with barcode

Manage HIPAA
compliance
| | | |
| --- | --- | --- |
| Particulars | Developing Own Systems | RightPunch |
| Integration with Kronos | Not Available | Available |
| Development Cost | High | Ready |
| Device Cost | Low | Low |
| Implementation Cost | High | SaaS |
| System Updates | Required | Automatic |
| Maintenance | High | Not Required |
| ROI | Low | High |
It's simple to compare the alternatives and why you should go for RightPunch to implement a biometric time clock for your Kronos workforce management.
Still Now Confused? Let's Calculate the ROI
Let's do simple math to find out the ROI (Return on Investment) of RightPunch. You just need some basic information about your enterprise or the environment where you want to deploy RightPunch. Now go to our ROI Calculator and put in the required information to know the ROI.
How to Implement RightPunch
Implementing RightPunch is quite simple. Just follow the process below and start saving your money:
Step-1: Subscribe to RightPunch.
Step-2: Set up a PC and a biometric capturing device or only a smartphone to create a touchpoint.
Step-3: Sign-in using the credentials and enroll your employees.
It's ready to use. Cheers!!!