Terry Hartmann from @unisyscorp to Discuss #biometrics & Cloud Computing at March #biometricchat (03/01 at 11am EST)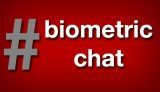 When: March 1, 2012
11:00 am EST, 8:00 am PST, 16:00 pm BST, 17:00 pm (CEST), 23:00 pm (SGT), 0:00 (JST)
Where: tweetchat.com (hashtag #biometricchat)
What: Tweet chat on biometrics and cloud computing
Topics: The exponential growth of biometric data, leveraging the cloud for big data biometrics, applications that can benefit from biometric cloud computing, the burdens of new biometric modalities, the future of biometrics and the cloud
We are pleased to announce that Terry Hartmann from Unisys will be joining us at the March #biometricchat to discuss the past, current and possible future state of biometric cloud computing. The explosion of biometric data records in the last few years has precipitated the need to find efficient ways to store and process identity verification at often real-time speeds for the institutions that rely on this technology for security and other uses. Cloud computing has provided a fortuitous venue to store and process this data, our goal for the chat is to ask Terry some questions about the history of biometrics and the cloud, what advances have been made in the past few years and what we expect to see in the future as petabytes of biometric data mount and more agencies and organizations seek efficiency, speed and continued security for their deployments.
Just in case you are interested in participating but are new to Tweet chats, please read this post which outlines the instructions and procedures. We hope that you will join us for the discussion, and please spread the word among your colleagues and friends.
Do you have any questions that you would like to ask Terry? Please send them to: john@m2sys.com or come prepared with your questions, comments and feedback on Thursday, March the 1st at 11am EST.