Why Biometrics A Perfect Fit For Home Security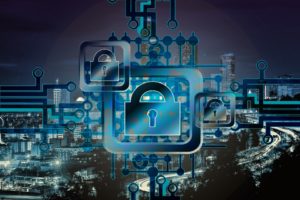 Biometric technology has empowered the security systems at major corporations, office buildings and government organizations for years, but now this innovation has finally trickled down to the consumer level. In addition to all the other features home security can offer, biometrics can now track individual physical characteristics for safety.
The biometric security systems for home integrate an innovative feature that allows individuals to enter a complex once a biometric scanning unit has identified that individual through the means of specific genetic attribute, such as a fingerprint, palm print. Controlling access to homes or office buildings and particular rooms is the key application of biometrics.
Biometric locks eliminate the need for a key and operate with the touch of a finger. Often referred to as a 'keyless entry', the door unlocks when an "approved" finger is swiped across a scanner. Moreover, losing your keys, forgetting to lock the door, and worrying about picked locks all become the things of the past. All you need is a thumb-sized scanner somewhere on the handle.
These locks are available in a variety of shapes and sizes to fit any type of door. When biometric fingerprint readers first came to the market, they had limited designs, but the market responded quickly and today you can find dozens of door-fingerprint combinations. Most of the locks are designed for front doors or garage doors and have a metallic look. Some have locks or deadbolts that lift up into secret scanner compartments if you really want to hide how your door works.
Personalized protection is another most advanced feature of biometric safety system, it permits only you and the other select people whom you have registered in the system to access your house or valuables. The scanners attached can store dozens of fingerprints, and grant temporary access to the home for contractors, or restricted access to the home for housekeepers and babysitters.
Today, even some biometric security companies offer several different kinds of wireless scanners. They fit in your hand like a remote control, read your fingerprint, and send a signal to your door to pop it open. This feature allows you to open the door from inside the house without moving from your place and manually unlock it.
Undoubtedly, biometrics represents the cutting edge of home security technology. With home
security the most crucial part of our lives, it's time to start looking at the most advanced ways you can protect your family and home and learn to embrace the protection and convenience biometric system offers.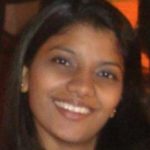 Author bio:
Keira is Digital Marketer at https://www.elitegaragewa.us/. She has a good sense of content marketing and loves to write. She has been writing a lot of stuff lately, covering varied topics. She is an avid learner who is passionate, curious, and creative. An explorer at heart, she loves to try on whatever tickles her fancy.