Finger Vein Biometrics Identification for Membership Management Software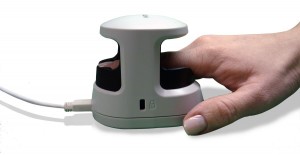 An article published today in the University of Vermont's campus newspaper The Vermont Cynic reported that the campus recreation center has adopted M2SYS finger vein technology for student member identification. Tim Lewis, associate director for campus recreation made the decision to use finger vein biometrics for member identification after brainstorming ideas on how to eliminate students carrying ID cards. Happy to see our finger vein biometric identification system used at the University of Vermont through a partnership we have with Vermont Systems, a recreation and parks software provider based in Essex Junction, VT.
Modern day membership management software is  designed to help create efficiencies that antiquated methods simply can't provide. In an effort to eliminate ID cards, prevent identity fraud, and create a more convenient user experience, many membership management facilities are evaluating vascular biometrics (finger vein) for identification because of the distinct advantages it offers. Specifically, using biometrics for member identification has proven to be the most effective and affordable solution for safe and secure management of sensitive information. Installation of a biometric member identification system is fast and easy, providing a convenient experience for members who no longer have to remember their ID Cards and a comforting feeling to recreation center staff who can feel confident that no unauthorized members are gaining access to the facility.
Although fingerprint biometrics is traditionally seen as the most common modality, many membership management facilities have discovered that vascular biometrics (finger vein and palm vein) are more effective in their environments for identifying members who may have skin integrity issues that would limit the effectiveness of fingerprint readers. The University of Vermont decided that finger vein biometrics, which uses near infrared light to map the vein pattern beneath a finger for identification was a preferred biometric modality for their end users. After a brief 2 – 3 minute enrollment period, on subsequent visits students can be identified in about 2 seconds.
Could finger vein or palm vein biometrics help your membership management facility to create efficiencies, save time and resources, and create a more convenient user experience? Please contact us for a price quote or membership management software provider reference.