Why We Love Biometrics (And You Should, Too!)
As biometric technology deployments continue to spread around the world, we are witnessing a historic shift change in how individuals identify themselves in a variety of settings. We are entering a digital era where the use of passwords to provide access to and security for a host of services has become intertwined in everyone's lives. However, relying on passwords to secure our identities is increasingly becoming a security risk whereas biometrics has proven to be a more secure and convenient way of self-identification to secure our information without memorizing truckloads of numbers and characters. Biometrics also offers additional benefits such as improving workforce management, more secure online banking, more efficient and equitable government service distribution, and increasing patient safety in healthcare – all examples of why you should embrace the use of the technology to protect your individual identity.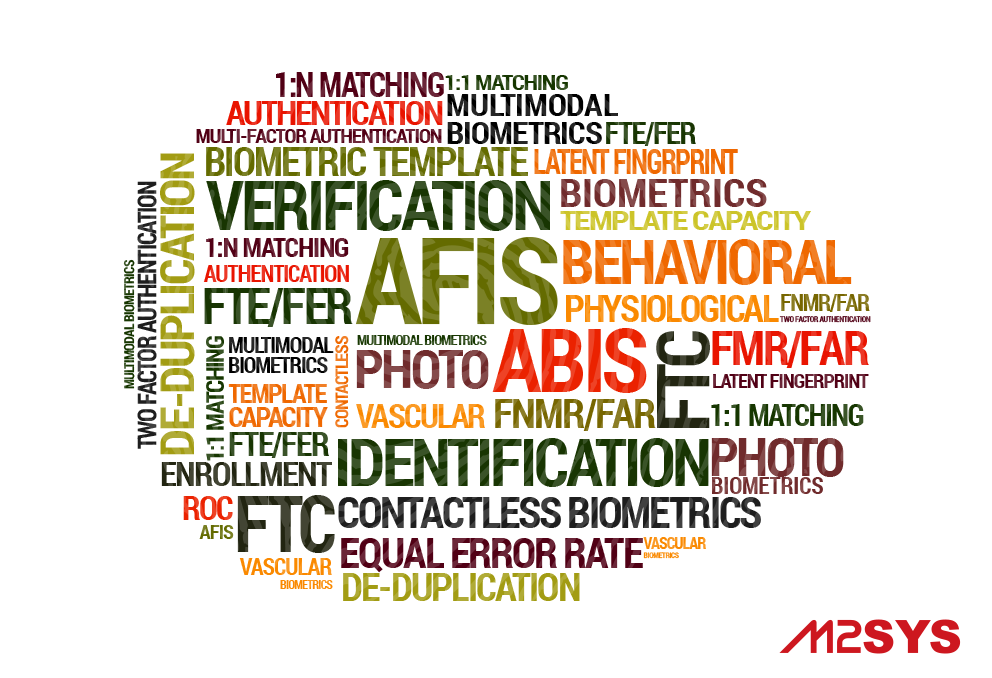 What are some practical applications of biometrics in our everyday lives? Here are some examples:
Security
People are quickly getting used to using smartphones more often for daily activities, even keeping highly sensitive information stored on their mobile devices for fast and easy access when needed. However, an increase in smartphone use raises security risks. Most smartphones are password or PIN protected and when passwords fail to provide protection, people are quickly switching to a multi-factor security system using biometrics to better protect their individual identities. Global business entities are also adopting biometrics to address security concerns. For example, recently Wells Fargo piloted SpeechPro's combined face and voice authentication technology to improve customer satisfaction by ensuring their correct identities to protect valuable financial information.
Workforce Management
When three out of four employees steal products, intellectual property, and time and US employers lose $20-$40 billion on average per year as a result, a biometric time clock becomes a very attractive alternative to traditional time and attendance methods. Biometrics is a feasible solution to eliminate time theft, buddy punching, ghost workers and inaccurate time keeping. It also enables timely check-in and check-out, increases return on investment (ROI) by more accurate measurement of attendance, and improves employee job satisfaction by rewarding deserving employees. The main reasons biometrics helps to improve workforce management include:
Timely employee check-in and check-out
Elimination of buddy punching
Accurate time and attendance
Improved workforce efficiency
Elimination of time theft
Improving job satisfaction
Banking and Finance
Global financial institutions are quickly becoming more technology based, testing the latest technologies to improve customer satisfaction by eliminating fraud, increasing transaction security, and enhancing customer convenience.
An estimate shows that at least $750 million was spent on voice biometrics in the banking sector by 2015. Recently Experian revealed that 61% people in the UK are ready to adopt biometric technology for online banking. In addition, many of the world's top financial institutions such as Bank of America, Barclays, Royal Bank of Scotland and NatWest, Wells Fargo, and Citibank are embracing biometrics for customer identification. Here are some examples of how biometrics can improve banking:
Secure online and mobile banking
Protecting banking information
Accurate and fast branch banking
Eliminate insider fraud
ATM customer identification
Government Services
Government agencies are implementing biometrics to increase security and authenticity in areas such as border control, ePassport, national identity cards, and driver's licenses. Acuity Market Intelligence published new research that predicts by 2022, annual production of biometric "physical" identity credentials will peak at more than one billion a year. The top ways government agencies use biometrics such as automated fingerprint identification system are:
Ensuring public safety
National identity cards
Law enforcement (Interpol, FBI)
Voter registration
ePassport
Border control
Healthcare and welfare
Healthcare
Biometric technology can be used for patient identification in healthcare to help prevent medical ID theft and fraud, eliminate duplicate records, and to improve patient data integrity. Due to the rapid global digitization of healthcare, the key to establish accurate identification in healthcare is to adopt a biometric solution that has the unique ability to identify patients at ANY point along the care continuum including: patient portals, mhealth apps, telehealth, and home health.
RightPatient® has a strong foothold in the biometric patient identification market and is the only vendor to offer photo biometrics to hospitals and healthcare organizations seeking to increase patient safety and eliminate the dangers and risks of misidentification. Health systems representing more than 900 sites that process over 36 million annual patient visits currently use photo biometrics for accurate patient identification. RightPatient® also recently launched an initiative to donate their cloud-based identification software to Pediatric Cancer Centers across the country.
Conclusion
Biometric technology makes individual identification convenient without the need to carry around ID cards or remember complicated passwords. Due to the fact that passwords can be easily forgotten or guessed and the fact that ID cards can be damaged, swapped, or shared, biometrics are more convenient because individual physiological attributes are always with you. The most important conveniences of biometrics include:
No more forgotten or stolen passwords
Positive and accurate Identification
Highest level of security
Mobility
Next to impossible to forge or spoof
Safe & user friendly
Biometric solutions are going to be implemented everywhere to replace old password based systems. From governmental agencies to educational institutions, financial entities to member based clubs and churches, biometric systems have proven to be the most viable solutions for individual identification.