Biometrics as an Alternative to Passwords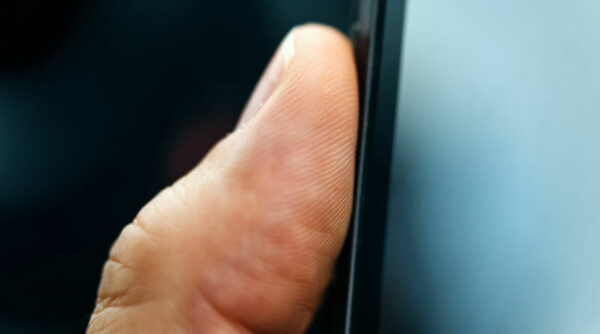 In the era of increasing security threats, the use of antiquated passwords, personal identification numbers (PINs), and tokens to protect data and assets leaves businesses susceptible to fraud and theft. Due to the fact that hackers are seemingly running rampant online and millions of users' identification credentials have been compromised, efforts for stronger identity protection using biometrics are gaining momentum the AFP recently reported.
There are many ideas and theories on how biometrics will replace passwords or how this technology can assist to better secure passwords. Microsoft and Intel are implementing biometric authentication systems into their future products to protect user credentials. Biometric single sign on (SSO) solutions are already in place as secure biometric password management technology to secure passwords and networks and to protect data from unauthorized access security breaches. Each day biometrics gain momentum and are increasingly considered as the most secure method of authentication that can eliminate the passwords in the near future. Senior vice president and general manager of the PC Client Group at Intel, Kirk Skaugen quoted that,
"Your biometrics basically eliminate the need for you to enter passwords for Windows log in and eventually all your websites ever again"
Why are passwords becoming obsolete?
Each day, millions of people use passwords and PINs  to store confidential information; logging into sensitive bank accounts, emails, and many applications in everyday life that require user authentication, including physical access control to offices or buildings, e-commerce, healthcare, and for immigration and border control.  However, passwords are obsolete because they can be easily guessed, stolen or illicitly acquired by covert observation. A password can be shared, and there is no way for the system to know who the actual user is. The recent rise of data breaches have proved that these authentication technologies are highly vulnerable and have failed to evolve in parallel with the increased sophistication of data breach threats.  Stolen passwords played a role in 48% of the data breaches that involved hacking, Verizon researchers found. In fact there isn't a single industry who doesn't suffer from data security breaches due to weak passwords. No matter how complex or unique your passwords seem to be, they are slowly fading as a credible technology to protect your identity. In addition, creating strong and unique passwords for each individual account is time-consuming and it becomes difficult to remember those secure passwords.
Why biometrics?
Biometrics are unique traits or behavioral characteristics that can be captured and used for individual identification through different biometric modalities such as: fingerprint, finger vein, palm vein, iris, facial or voice recognition. Using biometrics for individual authentication is fast and it can instantly identify anyone within a matter of seconds. Furthermore, every individual, even identical twins, carry unique individual biometric characteristics. Law enforcement agencies and governments have been using biometric technology for many years for accurate identification.
Biometric technology is now more sophisticated and readily available for enterprises in different applications such as biometric single sign on (SSO) to protect passwords. The use of biometrics as an alternative to passwords or in combination with passwords as two factor authentication are now considered more secure to prevent data breaches due to existing, weak password protocols. Biometrics identifies individuals by "who they are" which eliminates the need of remembering passwords.  Also biometrics can provide instant access to any information at any place, wherever and whenever you need. Moreover, biometrics are unique for every individual and prevent unauthorized access from others who may have the means to steal passwords.
Benefits of using biometrics to manage passwords
Considering the use of biometrics to replace passwords or to secure password management is beneficial for both end users and enterprises. End users can easily authenticate themselves by easily verifying their biometrics in a convenient way. Beside governments, enterprises or businesses can easily reduce password management headaches by providing a more secure authentication method. Also, they can prevent data breaches from unauthorized access to confidential data. In addition, implementing biometrics to replace password management can bring additional benefits:
Secure authentication: Biometrics can ensure secure login to any access points on the web or any computer network. Biometrics protects user credentials from being stolen as biometrics are unique and can't be shared, duplicated, or easily forged. Faced with employee frustration and security concerns that arise from managing several different access credentials, Ugandan ICT Systems Integration Company Digital Alliance Limited implemented the Enterprise Biometrics Suite™ biometric single sign on (SSO) solution to provide secure authentication for their employees.
Higher accuracy: Biometric password management increases the accuracy of authentication. It ensures the right person has access to the right information. It can also prevent sharing passwords with another person and prevent an unauthorized person from gaining access to sensitive data. The Ministry of Interior and Decentralization of Mauritania integrated a biometric single sign on solution to ensure higher identification accuracy and secure their computer network which contained highly confidential government data.
Two factor authentication: Biometrics ensures a high level of security with two factor authentication in combination with passwords. PINs and tokens can be shared, stolen or duplicated, but two factor biometric authentication is a strong solution to eliminate spoofing attacks.
Prevent password stealing: Due to the fact that biometrics are very hard to forge and biometric templates are nearly impossible to reverse engineer completely eliminates the risk of stolen passwords.
Reduce password reset cost: Due to the complex pattern of passwords to make them secure, sometimes it becomes a burden to remember them. Biometric authentication methods identify an individual by his/her biometrics or behavioral traits, biometric password management relieves the burden to memorize passwords and saves the cost to reset passwords.
Ease of use: Biometric identification methods are automated and offer very fast identification recognition. They are easy to use for an end user to quickly gain access to any information as offering a higher level of security and convenience.
Cost effective: Preventing sensitive government and enterprise data breaches, implementing biometric single sign on technology protects corporate data and assets from being stolen or shared, helping to reduce costs. Plus, biometrics eliminates the need for IT departments to reset passwords, reducing administrative expenses and saving resources.
Biometrics as an alternative to traditional authentication methods brings convenience and reduces the hassle of losing and remembering complex passwords. The rising threat of confidential data breaches by hacking attacks perpetuates the need for biometrics to eliminate passwords.