Biometrics Technology to Facilitate Payment in 2018 FIFA World Cup
Biometric technology is evolving within many industries in recent years. From government projects to law enforcement agencies, financial institutions to private companies; biometric technology is being deployed across various use cases to increase security and convenience.
The 2018 FIFA World Cup is another use case that is knocking at the door of biometrics. This time it will be held in Russia where they intend to showcase the most advanced technology for this mega event. Biometric technology will be included to ease the process of payment transactions.
Free Case Study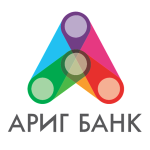 Biometric Authentication System for Customer Identification in Arig Bank Identification
Visa, a multinational financial service company based in California, will provide cashless shopping for attendees of the 2018 world cup. They announced the deployment of POS terminals that support various digital payment mechanisms including payment via smartphone and smart watch.
Around 4.3 million travelers typically visit Russia during June to July. A statement by Visa mentioned that the country would receive approximately 300,000 to 500,000 additional visitors in this time period because of the FIFA World Cup.
This huge amount of visitors will undoubtedly spend a lot of money and have a positive impact on Russia's economy. According to a report by Visa based on the 2014 FIFA World Cup in Brazil, visitors spend 31% more per payment card than regular visitors.
The cashless payment system will be very helpful for the foreign travelers. They can easily pay with a quick biometric scan instead of using cash and having to calculate exchange rates.
This isn't the first example of Visa deploying a cashless payments system. They implemented this solution at the 2018 Olympic Winter Games in South Korea that was held in February 2018.
Apart from the biometric payment service, FIFA will also implement VARs (Video assistant referees) for the first time in its history. This will help referees to review a decision with the help of a video assistant, reducing the number of unfortunate mistakes made by referees.
FIFA president Gianni Infantino said that, "We are going to have our first World Cup with video assisted refereeing. It's an essential decision, very important and historical decision."
Hundreds of thousands of football/soccer fans will come to Russia and spend a lot of money. As an official partner of FIFA, Visa will provide the most convenient way for them to make payments.
Source: MobileIdWorld