The Secret Behind Choosing the Best Biometric Scanner: Part 2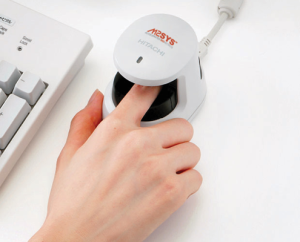 Choosing the optimal scanner is an integral part of ensuring the success for any biometric identification management project to achieve the highest return on investment (ROI). As biometric deployments increase each year in government, healthcare, and the banking/financial services industries to maintain a higher level of security and accurate identification, the urgency to select a biometric modality that serves the needs of unique populations is becoming even more critical. What started as an industry with limited hardware choices has evolved into a market with many different modalities to choose from based on unique project requirements and environments. In a previous blog post we discussed what to consider before choosing a suitable biometric modality. This post will dig a little deeper into strategizing which modality will be the most effective based on unique characteristics.
Factors to consider to choose the best biometric scanner
There are many biometric hardware products available in the market for different deployment scenarios. The most popular biometric modalities are: fingerprint, finger vein, palm vein, face and iris recognition. Choosing the best biometric hardware modality for your project should include some important considerations. Here are some important factors on choosing a biometric device for your unique needs:
High Quality Biometric Image Capture: Considering the capability of capturing high resolution biometric images by a biometric device is an important factor before deciding the appropriate modality to deploy. During the enrollment and matching phases, a biometric system uses biometric templates captured by the biometric scanners to identify or verify individuals. Therefore, capturing a high quality initial biometric image to create an enrollment template with a biometric hardware device is very important for optimal performance.  A DPI (Dots per Inch) rating is required of at least 250 to 300 for a biometric system. According to Wikipedia, DPI is used to describe the resolution number of dots per inch for an image. Standard for forensic-quality fingerprinting are images of 500 DPI resolution. Using 500 DPI for captured biometric template image resolution is now common for a standard biometric system.
International standard and certification: There are international standards often required for large scale biometric identification projects such as government deployments for output image quality. These include the International Organization for Standardization (ISO), FBI IQS IAFIS (Specification Appendix F), American National Standards Institute (ANSI), National Institute of Standards and Technology (NIST) and the International Civil Aviation Organization (ICAO). Also, there are other international certifications required like FBI PIV, CE, FCC, WHQL, RoHS for deploying a biometric system in large scale projects such as biometric voter registration systems (BVR) used by governments. Before choosing biometric devices you need to ensure that those devices are meeting the specific standards for your project.
In addition, it is equally important to choose a highly durable and rugged biometric device from all available models – one that is durable enough to work in high throughput environments and will not degrade with frequent use.

Usability and user acceptance: Usability and user acceptance of biometric devices is a key success metric for any deployment. You need to ensure that the biometric device is suitable for your environment and that end users are comfortable with using the device. Sometimes it may be required to change the biometric modality to adjust with the environment. For example, mine workers have dry, cut, or damaged fingers, which is very natural so choosing a high quality finger vein scanner or palm vein scanner instead of fingerprint reader could be more effective depending on the environment and cost effectiveness. Here is a case study on why Australian mine workers choose palm vein readers.
Compatibility: Compatibility is another important factor before considering the purchase of a biometric scanner. It is important that the devices are compatible and supported with your network architecture between your computer operating system and the deployed biometric software. Biometric devices are now supported with computer USB ports, so it becomes critical to ensure that the biometric scanner of choice has a USB connection option that allows for plug and play when needed.
Anti-spoofing capability: Biometric solutions for financial transactions and other sensitive purposes need to ensure that the system has strong anti-spoofing capabilities to maintain higher levels of security and accuracy. Biometric devices are now more sophisticated than ever with innovative technologies to protect from spoofing attacks through powerful liveness detection capabilities. For example, the M2-FuseID can simultaneously read fingerprints and finger veins with sophisticated liveness detection to prevent spoofing and fraud. This fingerprint reader simultaneously and safely captures the unique finger vein pattern inside the finger to confirm liveness and prevent spoofing attacks and is ideal for biometric data capture, identification, and verification of civil ID, healthcare patient identification, banking, and other projects.

Post implementation support: Finally, it is important to ask your biometric device supplier if they provide post implementation support for the biometric readers. In addition, it is important to confirm the repair or replacement warranty for the device. Make sure you are getting post implementation support for the biometric scanner.
Conclusion
Choosing the best biometric scanner is an important factor for successful biometric deployments, whether it is a government or an enterprise project. Choosing from so many available biometric devices of various model and different qualities, it is always hard to choose the right one for your unique requirements. Considering key factors like quality, international standards, proper certifications, usability, and compatibility will help you to determine which biometric scanner will be the best and the most appropriate for your needs.
Feel free to consult with us and get expert opinions on requirements and recommendations on your next biometric project.