Three Approaches to Improve Workforce Management Efficiency
Improving employee efficiency is key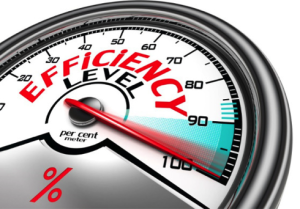 A lot of organizations have abandoned the typical 40 hour work week as the standard that we live by, which makes sense. Most employees work longer hours than their ancestors as consumer choices continue to exponentially multiply and pressure increases to boost revenues and remain competitive. Increased work hours do not necessarily mean increased efficiency though. Conversely, an increase in work-hours may sometimes have a negative effect on employee efficiency.
The question then becomes: How can you improve employee efficiency when work hours increase? Here are three ways to improve employee efficiency and productivity:
1 – Empower & Communicate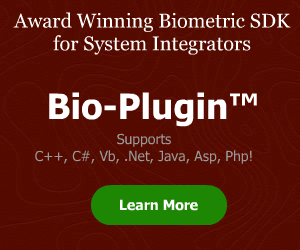 Empowering employees is an important element to increase efficiency. A lot of employers tend to have direct involvement in all day-to-day operations to make sure that quality is not compromised. While it may be true that employers involved in day-to-day operations contributes to organizational success, it may also waste valuable time which could be better spent working on big picture items.
CloudApper Solution Community for UKG
We empower users to customize solutions
When features are needed to enhance UKG solutions, CloudApper is here to help. It's a non-technical toolkit for customizing UKG – easily build anything you want, share it with the community, and help everyone thrive.
Learn More
Top customizations shared by the UKG solution community

Capture time
with QR codes

Capture time
with biometrics

Track
employee tasks

Generate
custom reports

Schedule
employee tasks

Ensure
HR compliance

Send personalized
alerts

Capture time
with geofencing

Build custom
dashboards

Capture
time with NFC

Capture Job transfer
with barcode

Manage HIPAA
compliance
A more effective approach is to assign responsibilities to employees who are capable and can be trusted in their ability to perform. This will also help employees develop additional skills, a sense of responsibility, and leadership experience – all key elements that could benefit your organization.
Another important tactic to improve employee efficiency is communication. With rapid advancements in communication technology, employee communication has become more efficient than ever before. Or has it? According to a McKinsey study, emails alone can take up to 28% of an employee's time at the workplace, and are the second most time consuming activity for employees after their job-specific tasks.
Rather than relying solely on email, you should consider other workflow specific communication platforms or task management tools such as Slack and TeamWorkPM. You can also encourage employees to communicate more over phone to make work processes faster and more efficient – think about the time it takes to express thoughts via email (and how they may be misinterpreted) vs. picking up a phone and speaking directly to someone.
Feedback is also a key aspect to increasing employee efficiency. Regular feedback to employees in an encouraging manner and a constructive way to correct any flaws can highly motivate employees to deliver and perform. Try to engage with your employees more and provide feedback; be it encouragement for a job well done, or that improvements are needed.

2 – Set Goals
You can't expect employees to be efficient if they don't have goals to aim for. If a goal is not clearly defined and achievable, employees will be less productive. Try to make sure employee assignments are clear and properly defined. Let them know exactly what you expect of them, and tell them specifically what impact their assignments will have.
Employees without focused goals cannot work efficiently. Employees must have clearly defined goals that are truly achievable to perform efficiently. Try to set clear and narrow assignments for employees and let them know what exactly is expected of them. Set goals that are "SMART":
Specific
Measurable
Attainable
Realistic
Timely
When possible, check if the tasks you are assigning to employees fit these requirements.
When necessary, try not to assign smaller tasks to employees when they are focused on a larger goal with high priority assignments. When employees concentrate on larger goals, they generally perform with higher efficiency.
3 – Use a Biometric Timeclock
Affordable Biometric Time Clock Software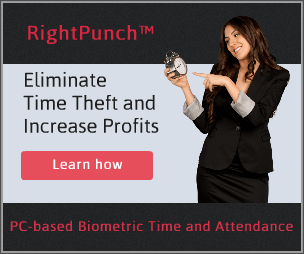 Through the use of a biometric timeclock, employers do not have to waste time and resources on procedures such as manual payroll processing and overtime adjustments. This will help maintain an efficient HR department who can focus on core competencies. Another benefit of using a biometric time and attendance system is that employees become punctual, which directly results in efficiency improvements.
Abolishing manual time and attendance records and integrating biometrics into payroll software saves employee time, decrease overhead, and provides accurate data to effectively manage operations and increase efficiency.
There will be times when an employee has to work extra hours. However, if an employee has to work overtime for longer periods on a regular basis, efficiency could be affected. A biometric time clock will alert you to possible excessive overtime scenarios, which can help maintain a balanced workload. Doing so will help employees not feel overworked, positively impacting efficiency.
Conclusion
Increasing workforce management efficiency and productivity can be achieved by implementing the aforementioned suggestions. Improving the efficiency of employees is not always easy to accomplish, however following these few simple steps can help achieve higher workforce efficiency. Remember these three things:
The importance of employee motivation
Proactive engagement
Implementing technology that helps employees perform their work more efficiently
If you are already doing these things, congratulations you are on the right track.
What additional methods have you used to create workplace efficiency? Share them with us in the comments below.
Have questions about implementing a biometric time clock to increase workforce management efficiency? We have answers. Contact us anytime!