How to Get an Affordable Biometric Time Clock for Kronos Workforce Management?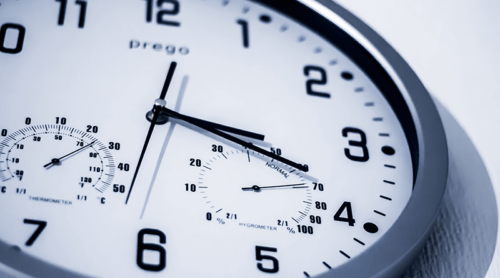 Some common HR related issues like time theft, buddy punching, payroll errors are ubiquitous and employers all over the world have been facing these issues.
HR managers used to keep employee clocking in/out by traditional paper log method. Then, they started using PIN/Punch card system to track the employees' entry and exits. With the advent of technologies in this era, all of these methods become obsolete.
Employers are losing millions of dollars every year by using aged systems. Employees know how to fake their identity and make buddy punch for colleagues with the outdated systems.
HR professionals find out that a proper workforce management system can eliminate these problems and save their money by a large margin. There are many workforce management solutions is available in the market, but Kronos workforce management system is clearly ahead of many of them, if not all. It is a complete HR solution.
But, is a workforce management system enough to solve those problems? There will be still some loopholes to cheat the system as traditional methods fail to prevent buddy punching, time theft-related issues. Only biometric technology is the most viable solution that can prevent these problems so far.
This is why businesses need a proper biometric time clock software that is fast, affordable, and secure. A solution with these specifications wasn't in place until M2SYS has brought RightPunch™ – an affordable biometric time clock software.
RightPunch™ is a biometric soft clock that can be integrated with popular workforce management systems like Kronos and ADP. It supports several biometric modalities like fingerprint and finger vein.
Benefits of RightPunch™
RightPunch™ has some utilitarian features that could help businesses. The most important benefits are including:
Saves Money: Unlike others, it doesn't have any expensive yearly maintenance contracts that would cost them a huge amount of money. Moreover, by eliminating time theft and buddy punching it helps to save a good amount of money every year.
Raise Productivity: Traditional methods couldn't track the work hours accurately, so hard workers remained unnoticed. This soft clock helps to measure accurately the working hours and find out the hard working employees that allow HRs to promote the right employee. Every little incentive boosts the employee productivity and makes them more concentrated.
Eliminate Time theft and Buddy Punching: Buddy punching costs millions of dollars every year to the employers. It is a huge setback for the companies to bear the employee time theft too. However, these issues can be eliminated with a proper biometric time clock software.
The progress of biometric technology is inevitable and it is evolving in every sphere. By considering all these factors RightPunch™ is clearly the most affordable biometric time clock software for popular workforce management systems like Kronos and ADP.
Let us know your thoughts about biometric time clock by sending us a message at sales@m2sys.com