5 Reasons Why Integrating a Biometric Time Clock Saves Money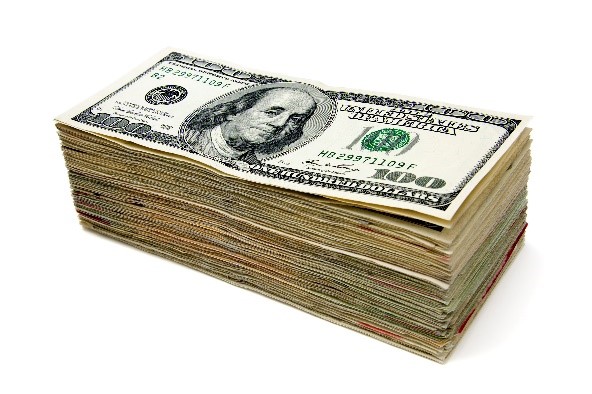 Managing employee time and attendance is a vital part of any businesses and since it is directly associated with measuring productivity, weaknesses and vulnerabilities could have serious negative consequences to the bottom line. Productivity declines that impact profits force companies to look for a more secure, accurate, and cost effective way of managing employee time and attendance. Often times, the answer to increasing employee productivity can be found through the use of a biometric time clock.
Although there is very little argument regarding the security and convenience of using biometric time clocks, many people question the cost effectiveness of this cutting edge technology. In today's post we will discuss why we think integrating a biometric time clock for employee time and attendance saves you money.
What is a biometric time clock?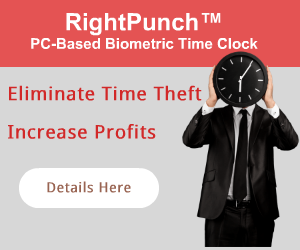 Before jumping into the details of how these devices can save money, let me provide some background about biometric time clocks and how they work. In the modern workforce management landscape, biometric time clocks are widely used for employee time tracking. A biometric time clock functions in the same way as a regular time clock, except that employees provide an added layer of security through biometric recognition to eliminate the possibility of time and attendance fraud. Every time an employee enters or exits a work facility, they simply scan a biometric credential to automatically track attendance and working hours.
CloudApper Solution Community for UKG
We empower users to customize solutions
When features are needed to enhance UKG solutions, CloudApper is here to help. It's a non-technical toolkit for customizing UKG – easily build anything you want, share it with the community, and help everyone thrive.
Learn More
Top customizations shared by the UKG solution community

Capture time
with QR codes

Capture time
with biometrics

Track
employee tasks

Generate
custom reports

Schedule
employee tasks

Ensure
HR compliance

Send personalized
alerts

Capture time
with geofencing

Build custom
dashboards

Capture
time with NFC

Capture Job transfer
with barcode

Manage HIPAA
compliance
How does a biometric time clock save money?
Affordable Biometric Time Clock Software
Exactly how does a biometric time clock save money? Listed below are the 5 most important ways biometric technology can be highly cost effective for employee time and attendance:
#1 – Biometric time clocks eliminate employee time theft
Employee time theft costs business billions of dollars of losses annually. According to the U.S. Department of Commerce, employee dishonesty and time theft costs American businesses in excess of $50 billion annually. Relying on security cameras, barcode swipe cards, or personal identification numbers (PINs) to prevent employee time theft are less effective solutions compared to a biometric time clock. It saves money by providing a concrete audit trail and accurate tracking of employee time and attendance.
#2 – Increased productivity
According to a case study, through a combination of increased productivity and eliminating buddy punching (the practice of one employee clocking in or out for another employee)  a company realized $15,000 in savings per year through a $5,000 investment in biometric employee time and attendance technology. Biometric time and attendance eliminates unnecessary time spent clocking in/out and reconciling paper timesheets enabling a more fair and equitable allocation of resources to other initiatives helping to boost employee productivity.

#3 – Reduced administrative costs
Eliminating the practice of maintaining manual time and attendance records, biometrics not only saves employee time, it also reduces administrative costs by:
Decreasing staff overhead
Removing the need to reset employee passwords
Replacing lost/stolen ID cards
#4 – Reduces payroll errors
Biometric technology helps accurately track employee time and attendance that prevents time theft issues such as early arrivals, early departures, and unauthorized overtime. As a result, when attendance data is transferred into payroll processing software, staff has access to the most accurate and up-to-date data which reduces payroll errors.
#5 – Elimination of ghost employees
Billions of taxpayer dollars are pumped out annually from governments and business organizations through salary payments to non-existing employees who have fraudulently been listed in the payroll system. By utilizing a biometric time clock system, government and business employees can be uniquely identified virtually eliminating duplicate registrations in any form and eradicating ghost worker payroll fraud, plus the technology can help establish accountability and punctuality.

Conclusion
Biometric time clock integration to manage employee time and attendance will subsequently reduce labor and payroll costs. Manually collecting, managing, calculating and processing timesheet data takes a lot of time, but with an automated biometric attendance time clock, companies are able to increase efficiency, productivity, and save money.