The easiest way to add biometrics to your software.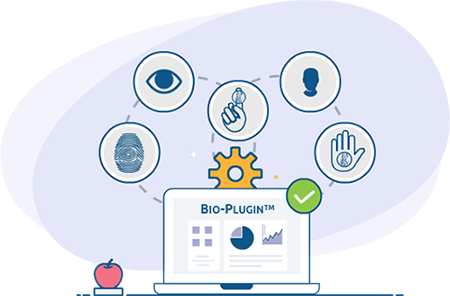 Rapidly integrate a pre-developed biometric software system
Choose from a variety of biometric scanners and modalities-fingerprint, finger vein, iris and face recognition
Dedicated support to help you at every step in the process
Contact us
for more information and/or an online demo!
We make biometric integration simple & totally painless
Just tell us about your project by clicking below so we can find the right M2SYS product for you.
Option 1: Biometric SDK
Bio-Plugin™ Biometric SDK 

– 1 Integration, 1 platform, any form of biometrics

(Fingerprint, Finger Vein, Iris or Face Recognition)
Option 3: Cloud Biometric Solutions
Popular Biometric Hardwares
Corrections Corp. of America
Turkish National ID
Yemeni Biometric Voter ID
Saudi NGHA Patient Identification
Nigerian Voter Registration
Iraqi Border Patrol Security
Nigerian SIM Registration Database
Egyptian Military Academy
Indian Blood Donor Identification
Dozens of US Hospitals for Patient ID
© 2002 – 2020 M2SYS Technology. All rights reserved. 1050 Crown Pointe Pkwy | Suite 850 | Atlanta, GA 30338 USA