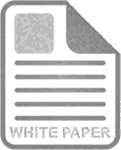 Did you know?
Ghost worker fraud is the number one source of accounting fraud in the U.S. public sector
Public sector ghost worker fraud costs the country of Cameroon $12 million per month
Audits in the country of Kenya during 2014 found that at least $1m (£600,000) a month was lost in payments to "ghost workers"
10% of the total amount spent on the salaries of both civil and public servants are lost every month through ghost worker name insertions on payrolls in Ghana
Integration of RightPunch™ with Kronos can improve the accuracy of government employee time and attendance system and eliminate ghost worker fraud.
Download our free whitepaper today to learn more

→
© 2002 – 2020 M2SYS Technology. All rights reserved.
1050 Crown Pointe Pkwy, Suite 850, Atlanta, GA 30338 USA. │ Email: info@m2sys.com │ Phone: (770) 393-0986 │ Fax: (678) 559-0219