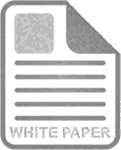 Did you know?
According the American Payroll Association (APA), buddy punchers cost U.S. Companies nearly $400 billion a year in lost profits.
In recent APA surveys, employees reported stealing an average of 4.5 hours each week, equivalent to a six week paid vacation per year.
According to a Nucleus Research study, the cost of buddy punching alone averages 2.2% of gross payroll and is experienced by 74% of organizations.
Integration of RightPunch™ can improve the accuracy of time and attendance system, optimize payroll expenses and bring other benefits:
Improved efficiencies
Reduced payroll error rates
Ensured compliance with labor laws
Eliminated time theft
Stopped buddy punching
Increased productivity
Established accountability
Ensured a concrete audit trail
Download our free whitepaper today to learn more

→
© 2002 – 2022 M2SYS Technology. All rights reserved.
3424 Peachtree Road NE, Floor 22, Suite 64, Atlanta, GA 30326, USA │ Email: info@m2sys.com │ Phone: (770) 393-0986 │ Fax: (678) 559-0219