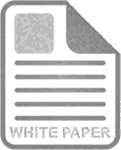 Did you know?
According the American Payroll Association (APA), buddy punchers cost U.S. Companies nearly $400 billion a year in lost profits
Ghost worker fraud is the number one source of accounting fraud in the U.S.
In recent APA surveys, employees reported stealing an average of 4.5 hours each week, equivalent to a six week paid vacation per year
According to a Nucleus Research study, the cost of buddy punching alone averages 2.2% of gross payroll and is experienced by 74% of organizations.
Integration of RightPunch™ with Kronos can improve the accuracy of time and attendance system and optimize payroll expenses.
Download our free whitepaper today to learn more

→
© 2002 – 2015 M2SYS Technology. All rights reserved.
1050 Crown Pointe Pkwy, Suite 850, Atlanta, GA 30338 USA. │ Email: info@m2sys.com │ Phone: (770) 393-0986 │ Fax: (678) 559-0219