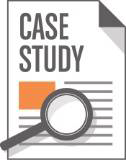 The City of Columbia, South Carolina effectively eliminated buddy punching to increase productivity with RightPunch™
The City of Columbia, South Carolina chose our RightPunch™, PC based biometric time clock solution to accurately track time and attendance and eliminate buddy punching. Since the adoption of RightPunch™ their employee productivity has increase significantly which resulted in better public service distribution.
Employee buddy punching costs U.S. companies nearly $400 billion annually!
Integration of RightPunch™ with Kronos can improve the accuracy of time and attendance systems and prevent buddy punching.
© 2002 – 2015 M2SYS Technology. All rights reserved.
1050 Crown Pointe Pkwy, Suite 850, Atlanta, GA 30338 USA. │ Email: info@m2sys.com │ Phone: (770) 393-0986 │ Fax: (678) 559-0219