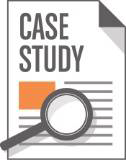 U.S. Vision Effectively Eliminated Employee Time Theft and Buddy Punching with RightPunch™
US Vision integrated our RightPunch™ PC-based biometric time clock solution with their Kronos workforce management software to increase the accuracy of employees clocking in and out. They wanted to implement a biometric employee authentication system in order to optimize labor tracking performance and centrally monitor employee attendance from more than 700 locations.
Integration of RightPunch™ can improve the accuracy of time and attendance system, optimize payroll expenses and bring other benefits:
Improved efficiencies
Reduced payroll error rates
Ensured compliance with labor laws
Eliminated time theft
Stopped buddy punching
Increased productivity
Established accountability
Ensured a concrete audit trail
© 2002 – 2015 M2SYS Technology. All rights reserved.
1050 Crown Pointe Pkwy, Suite 850, Atlanta, GA 30338 USA. │ Email: info@m2sys.com │ Phone: (770) 393-0986 │ Fax: (678) 559-0219