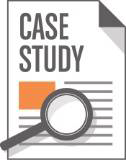 Public sector organizations such as the Abuja State Government of Nigeria effectively eliminated ghost worker fraud with biometrics
The Abuja State Government of Nigeria integrated our biometric identification solution with their workforce management system to establish a biometric employee identification system that eliminates ghost worker payroll fraud. After extensive evaluation they decided to deploy the palm vein based biometric attendance system on 40 different terminals for more than 30,000 employees.
According to the Association of Certified Fraud Examiners in the U.S. ghost workers are the number one source of accounting fraud and employee theft.
Integration of RightPunch™ with a workforce management system can improve government employee time and attendance accuracy.
© 2002 – 2015 M2SYS Technology. All rights reserved.
1050 Crown Pointe Pkwy, Suite 850, Atlanta, GA 30338 USA. │ Email: info@m2sys.com │ Phone: (770) 393-0986 │ Fax: (678) 559-0219