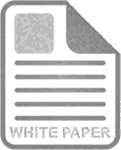 Did you know?
Teachers and administrative staff have to spend a lot of unproductive time to track student attendance manually
Teacher absenteeism accounts for the loss of up to one-quarter of primary school spending in the U.K.
60% of USA school districts want to add biometrics for a variety of student uses
Primary students missed 0.7% of sessions due to "unauthorized absence" each year in the U.K.
A Saudi Arabian school implemented biometrics to curb student absenteeism
Integration of RightPunch™ with Kronos can improve student and teacher time and attendance accuracy plus increase accountability.
Download our free whitepaper today to learn more

→
© 2002 – 2019 M2SYS Technology. All rights reserved.
1050 Crown Pointe Pkwy, Suite 850, Atlanta, GA 30338 USA. │ Email: info@m2sys.com │ Phone: (770) 393-0986 │ Fax: (678) 559-0219