Do Biometrics Ensure Efficient Payroll Processing?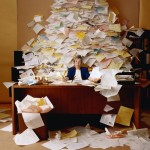 Efficient payroll processing is a vital part of any businesses and since it is directly associated with employee compensation, system weaknesses and vulnerabilities could affect accuracy. It is important to understand that payroll involves more than simply compensating your employees for the time they have worked, and inaccuracies may lead to unnecessary payroll expenses. That is why many businesses worldwide are moving to implement biometric technology to establish more accurate and efficient payroll processing.
Biometrics for payroll processing
In many organizations today, biometric is used to track employee time and attendance instead of obsolete systems that rely on manually filling out a time-sheet or rely on time card punching. This attendance data can then be directly uploaded to the workforce management solution within minutes. Using biometric technology, companies are streamlining their payroll processing, eliminating the problems of "buddy punching" (someone punching a time card for someone else), and exerting more control on overtime hours worked.

CloudApper App Community for UKG
We empower users to customize solutions
When features are needed to enhance UKG solutions, CloudApper is here to help. It's a non-technical toolkit for customizing UKG – easily build anything you want, share it with the community, and help everyone thrive.
Learn More
Top customizations shared by the UKG app community

Capture time
with QR codes

Capture time
with biometrics

Track
employee tasks

Generate
custom reports

Schedule
employee tasks

Ensure
HR compliance

Send personalized
alerts

Capture time
with geofencing

Build custom
dashboards

Capture
time with NFC

Capture Job transfer
with barcode

Manage HIPAA
compliance
How is biometrics making payroll processing more efficient?
Let's take a closer look at how biometric technology is making payroll-processing systems more efficient than ever:
Increases accuracy
Because physiological attributes are unique for every individual and cannot be forged or duplicated, biometric identification is the most accurate system to identify any employee. Biometric technology will help accurately track employee time and attendance, which prevents time theft issues such as early arrivals, early departures, and unauthorized overtime. As a result, when attendance data is transferred into payroll processing software, staff has access to most accurate and up-to-date data.
Timely data collection
Affordable Biometric Time Clock Software
Eliminating the practice of keeping manual time and attendance records, biometrics saves the time required to manually calculate employee work hours. Plus, data stored in a biometric time clock can be quickly, easily, and efficiently transferred to payroll software.
Reduces costs
Biometric employee authentication saves human resources (HR) working hours by providing data electronically, effectively eliminating the time required to manually calculate work and overtime hours. In addition, paperwork is minimized, so technically HR departments can allocate employee resources that would otherwise be spent on manual payroll processing to other strategic initiatives.
Saves time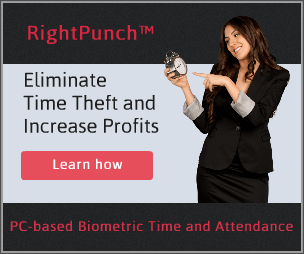 As mentioned above, through the use of biometrics for employee time and attendance, HR departments are able to free resources otherwise spent on manual payroll processing, overtime adjustments and accuracy checking to concentrate on core job activities. The use of biometrics also streamlines employee time and attendance punches, saving employees up to 2-3 minutes per punch.
Biometrics leaves audit trails for efficient payroll processing
Biometric time clocks create concrete audit trails for employee workforce management time and attendance, which improves responsibility and accountability. Since employees can be accurately identified and held responsible for late attendance and taking frequent, extended, or unscheduled breaks while processing their payroll, they tend to become more responsible and accountable for time management.
Conclusion
Biometric based time and attendance systems give you the flexibility of timely payroll processing and saves employee work hours by reducing unnecessary paperwork required for manual payroll calculation. Biometrics not only provide accurate employee work hour details but also saves employee time and decreases staffing overhead to effectively manage business operations and increase productivity.