CloudDesk vs Time Doctor: Which is the Best Employee Monitoring Software?
Are you looking for a comprehensive comparison on two of the most soughtafter employee monitoring software – Time Doctor  vs  CloudDesk? 
A feature by feature comparison of two of the most popular time tracking tools in the market. If you're looking for an easy to use employee monitoring software to measure productivity level, time track and to monitor overall activity of remote employees, then you've probably come across CloudDesk and Time Doctor. CloudDesk and Time Doctor both are employee monitoring software that have brought employee monitoring to the masses.
With identical goals to achieve, there are a number of reasons to choose CloudDesk over Time Doctor. Let's compare CloudDesk and Time Doctor using comparison charts and detailed descriptions of the differences between the two software.
A quick overview of the features
Time Doctor: Time Doctor is a great productivity management and time tracking app that assists remote workers and companies in keeping track of their time and increasing their expertise. During working hours, the smart software allows you to automatically track how much time is spent on a specific project or job during work hours.
You can use Time Doctor to:
Monitor time and acquire insight on the wastage of time.
Using screenshots, keep track of what employees are doing.
Process payroll for employees and invoices clients.
Produce precise reports and accurate timesheets online.
Time Doctor is utilized by a wide range of organizations. It's an all-in-one solution for teams working in the field, in the office, or remotely. From time tracking to geo-fencing (for remote teams), time scheduling, payroll, and invoicing, it offers a variety of features.
Time tracking, task management, screenshots, and basic reporting are included in the most basic subscriptions, which start at $8 per user each month.
CloudDesk: CloudDesk is a powerful productivity management and time tracking solution used by small/medium to large businesses to increase the efficiency of both in-office and remote workers. CloudDesk is a highly scalable software, which makes it ideal for employees in a variety of fields.
You can do the following with CloudDesk:
 Employee time tracking that is accurate
Keep records of your idle time.
 Create powerful reports that include visual data to detect productivity issues FOR FURTHER IMPROVEMENT
 Keep track of how much time employees spend on the website and on apps to ensure that they are dedicated and productive.
 Random screenshots are taken to keep employees focused.
Verification of face Id of employees to prove their presence through recognition of the face.
CloudDesk is one of the most rapidly expanding employee monitoring software. We created it for employers and business managers who seek simple, low-cost software to manage remote teams.
Currently, CloudDesk's premium subscription costs $5 per user per month and includes all premium features.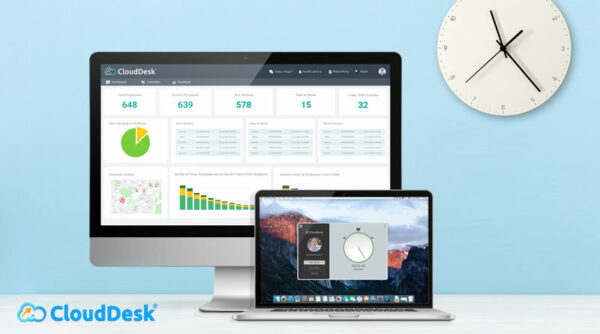 CloudDesk is the perfect alternative for you if you require an affordable and easy-to-use employee productivity software with screenshots, time tracking, and other important features. Let's find out more…..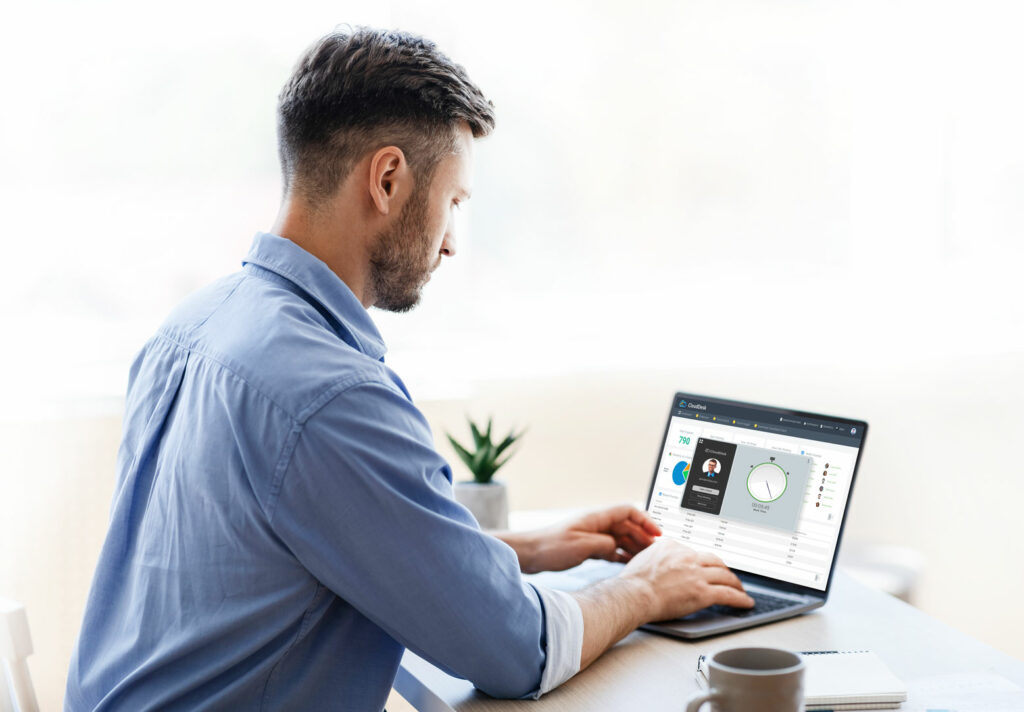 | Features | CloudDesk | Time Doctor |
| --- | --- | --- |
| Time tracking | Yes | Yes |
| Activity Monitoring | Yes | Yes |
| Screenshot | Yes | Yes |
| Summary Report | Yes | Yes |
| Payroll Invoicing | No | Yes |
| Face Id verification | Yes | No |
| Geofencing | Yes | Yes |
| Integration | Yes | Yes |
| Free Trial | Yes | Yes |
| Free Plan | Yes | No |
Main Features 
You'll see the biggest differences when comparing the main features that cloudDesk  and Time Doctor provide:
| Features | CloudDesk | Time Doctor |
| --- | --- | --- |
| Supported devices | CloudDesk is compatible with both Windows and Android. You can also use the web app or the Chrome extension to track time. | macOS, Windows, iOS, and Android are all supported by Time Doctor. With the Chrome app, you can track time in your browser. |
| Time tracking app | Employees can use Face verification to check-in and out, take breaks, and keep track of their working hours with CloudDesk. | Time Doctor allows you to effortlessly start and stop time tracking, as well as keep track of total working hours. |
| Mobile functionality | CloudDesk elevates mobile team management to the next levels. From mobile devices, CloudDesk allows you to manage time and location, look into reports, and monitor teams in real-time. |    While Time Doctor's mobile app has limited features and looks slightly outdated, it lets you track time to your tasks accurately without any hassle.               |
|  Identity Verification |   CloudDesk periodically prompts employees to confirm their presence through face recognition to ensure right employee is working for you    | Time Doctor alerts the user with a popup and requires typing anywhere to ensure employees are working.  |
| Reporting | CloudDesk reporting gives you a deeper look at how each of your employees are working allowing you to have insight beyond just time and activities. | Time Doctor's reports can show you hours tracked per day, tasks worked on, and time spent on different apps and websites. |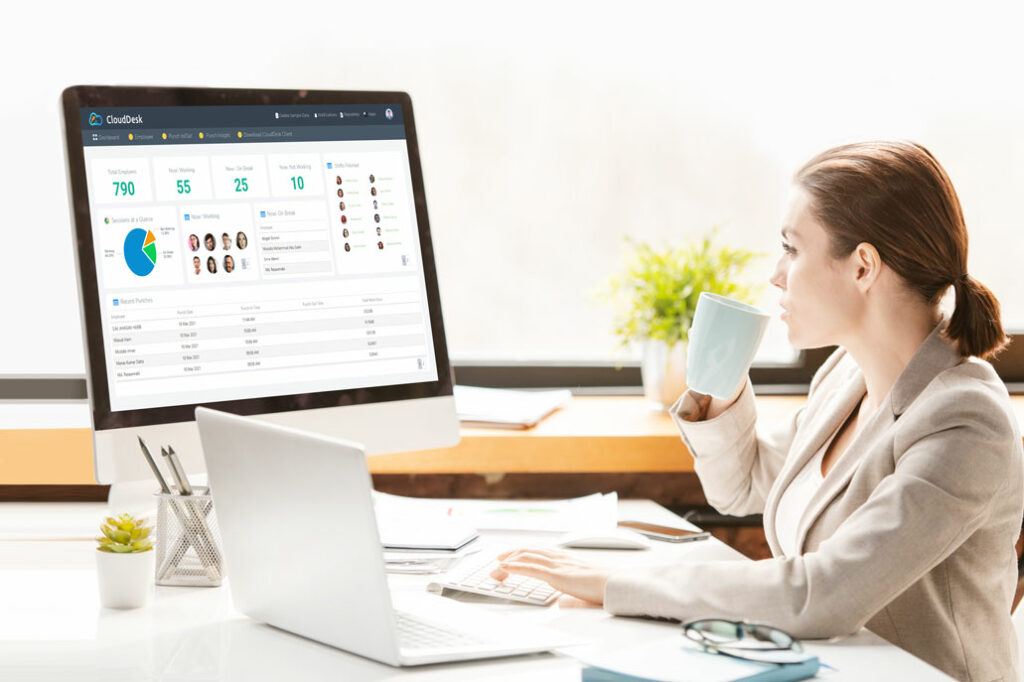 Employee Productivity Data
When it comes to productivity, these apps have built-in features that can give you insight into how your business operates so you can improve performance.
|   | CloudDesk | Time Doctor |
| --- | --- | --- |
| Activity Monitoring | CloudDesk provides easy to understand visual data on activity rates. Track website and app usage to confirm employee dedication and productivity throughout the working day. | Time Doctor doesn't provide activity rates but it can track apps and URLs. |
| Optional Screenshot | With CloudDesk optional screenshots feature, you can see how employees are making progress with random screenshots. You can control the frequency of the screenshots and also can  turn off the features altogether. | Time Doctor also has a screenshots feature that captures your team's computer screen while the time tracker is running. |
| Dashboard | CloudDesk dashboard lets you manage teams, time, and projects under a single dashboard. You can get visible insight of the number of hours tracked, activity rates, and more. | Time Doctor's dashboard shows you a summary of your team's work in three ways: total hours tracked, tasks that the most hours were spent on, and top apps and websites. |
| Integration | CloudDesk is highly scalable thus allow you to integrate apps as per your business needs. With a wide range of apps for integration you can choose all that is important for your business. | Time Doctor has over 40 integrations including Salesforce, Evernote, HelpScout, and more. |
CloudDesk is powered by CloudApper, a No-Code Enterprise Mobile Apps Platform. So when businesses use CloudDesk, they get access to  popular marketplace apps powered by CloudApper. There is no additional charge to add more apps. So you can actually enjoy the benefits of multiple apps within the same budget.
The Pricing Plan
| CloudDesk | Time Doctor |
| --- | --- |
| Has a Free Plan with basic features, which is perfect for small businesses or  solo freelancers | No Free Plan |
| Premium Package is $5/user/ month with all features | Has 3 pricing plan, Basic, Standard and Premium. Price range starts from $8 to $24 per user per month. |
So what are you waiting for?
Monitoring employees should be easy and affordable. Stop paying for unnecessary features or can get for free somewhere else. You don't need too many features to get the productivity metrics of your employees,  too many features make the software confusing and difficult to use. CloudDesk offers you exactly what you need to track time and manage your remote team.With its highly affordable price and easy to use design, start using this employee monitoring software from today and realize its immense benefits.
CloudDesk vs Teramind – Feature and Pricing Comparison
CloudDesk vs. Workpuls | Which one is better?
CloudDesk vs. ActivTrak | Choose The One More Suitable For You
CloudDesk vs Hubstaff: Better Productivity Tracking Software