How Does RightPunch Work with Kronos Clock in System?
RightPunch is a cloud app that synchronizes Kronos employee information from Workforce Dimension, Workforce Ready, and Workforce Central to clock their working hours using biometrics. Using RightPunch on a PC, iPad, Android Tablet, Chromebook, and even video cameras, Kronos users can capture accurate time punches. This cloud app empowers enterprises to prevent time theft and buddy punching using the integrated biometric matching system.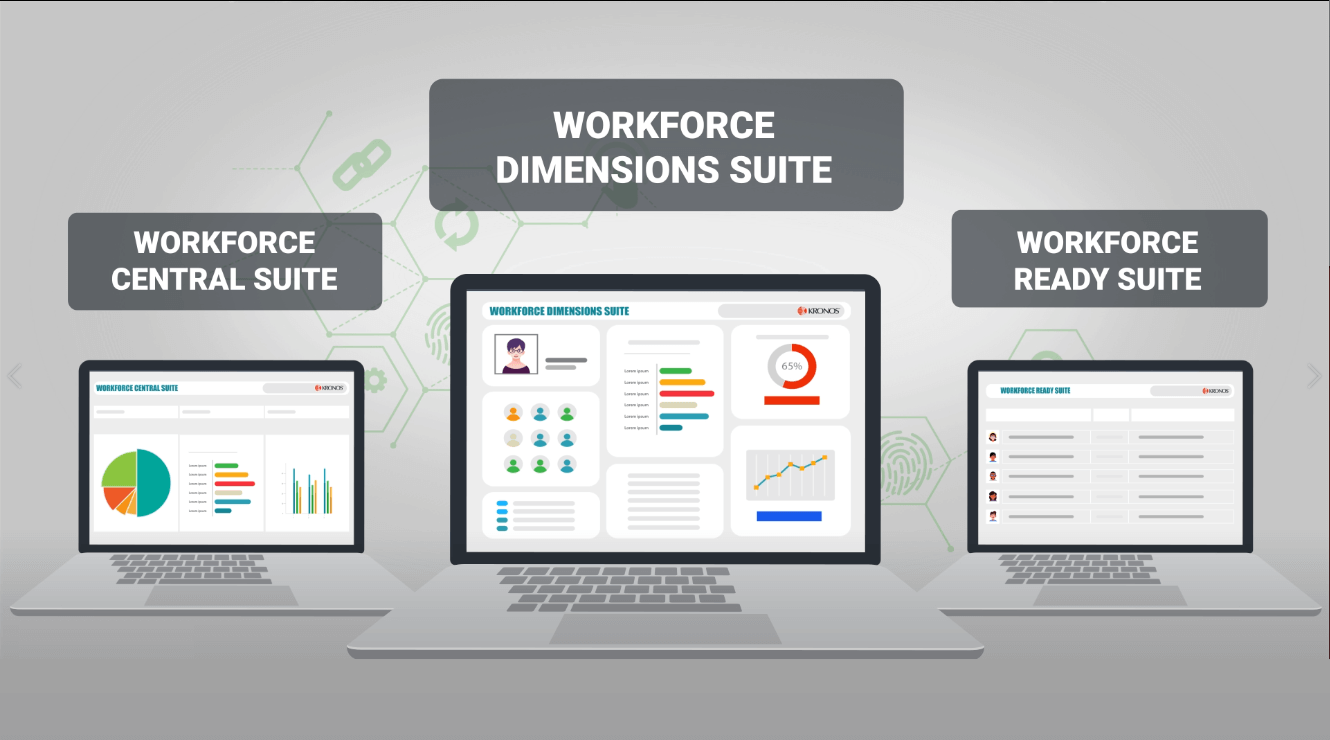 Steps to Enable RightPunch
 with Kronos Clock in System
RightPunch is a straightforward and affordable solution for Kronos users. If you are using any Kronos Workforce Suite, you just need to follow the below steps to enable this biometric time clock with Kronos Clock in System: 
Step-01: Signing Up to RightPunch
Sign up to the RightPunch app, according to your users. Its SaaS (Software-as-a-Service) pricing model is affordable for small and medium enterprises also. That's why it has been considered as the most economical biometric time clock for Kronos. 
Step-02: Create App for Your Solution
After signing up, you need to create your required solution from the CloudApper Template Market. You can find WFD/ WFR/ WFC plugin for your respective Kronos Workforce suite. Just launch it and go to the next step.
Step-03: Connect Your Workforce Suite
After the successful creation of your cloud App sign-in to your Kronos solution using credentials. Now the configuration part is done, and it's just a few steps away to be ready-to-use.
Step-04: Test the Connection
In this step, you need to test the connection as it is working or not. If it doesn't work properly, please check back the previous processes to configure your App with Kronos solution.
Step-05: Sync Employee Information with Your App
Whenever your connection is ready, it can synchronize employee information of the Kronos workforce management suite with the RightPunch App. 
Step-06: Enroll Biometric ID of the Employees
Your app is ready to use now. At first, enroll the biometric data of your employees. You can select the required hardware from the hardware list to capture a fingerprint, finger vein, or iris. For facial recognition, you can use it directly from any iOs/ Android tablet or mobile device.
Step:07: Start Clocking from RightPunch
Start capturing the time of your employees using their biometric.