SecuredPass™ AFIS/ABIS immigration and border control system
Secure your borders and facilitate fast, safe crossing for common travelers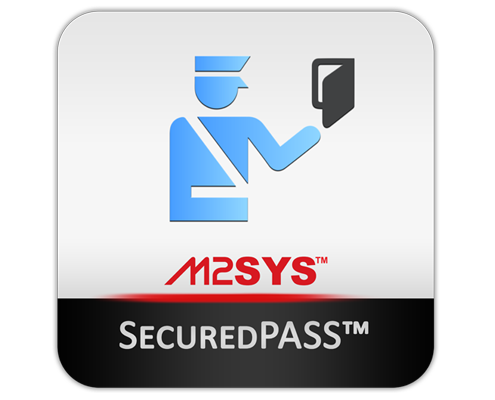 Increases in traveler volume and international crime are putting pressure on border security personnel to modernize their security protocols to abandon manual identification checks and adopt more secure technology to prevent the fraudulent use of identity documents. The M2SYS SecuredPASS™ border control and immigration identification software streamlines the often redundant multiple passport cross-checks that many airport and border security checkpoints require. Border management agencies can use the M2SYS SecuredPASS™ identification to quickly and accurately confirm traveler identity to verify that someone is who they claim to be. The automation of identification checks for border security helps to stop criminals intent on using fake identification to cross borders and commit crimes plus it facilitates fast, safe, and smooth crossing for common travelers to facilitate growth in commerce and tourism.
The system can be deployed in LAN/WAN/MAN network or even with VPN & WEB network to quickly and accurately retrieve registered personnel or member profile information. The software allows administrators to input a person's complete demographic information and register his/her biometric data from a central collateral system by simply placing their finger or eye on the compatible biometric hardware connected with the Verification Points at the Borders or Immigration facilities on Arrivals or Departure. Once a person has been recorded, his/her picture and profile data can be instantly displayed from any networked PC using a single biometric scan and is ready for use within minutes.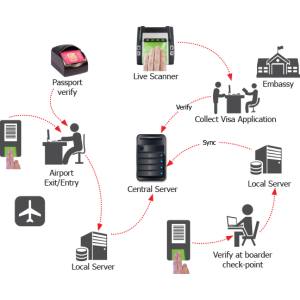 SecuredPASS™ workflow diagram
Process visa application by confirming applicant identity check
Capture detailed biographic data, biometric template data and the ability to scan documents
Check upon Arrival & Departure at any Border/Immigration center
Check and log border crossing activities
Flag individuals to ensure silent biometric vigilance
Scan and verify ePassports
Role based user management
Role based data access policies for users
Workflow management
Detailed ad customized reporting
Data-level duplicate matching based on probabilistic matching algorithm
Multi-lingual support
Multi-Modal biometric support with a choice of fingerprint, palm print, iris, facial, finger vein, and palm vein authentication
Role based user data access – limit which user can see how much information about a voter
Central administraton of users
Acts as disaster recovery tool if data retrieval is needed
Import data from capture application
User-friendly dashboard navigation
Multitasking environment
Complete demographic details insertion
High powered searching capability
Badge printing option
Compatible with M2-CamHD for optional/external camera besides the built-in webcam
Watch-Dog/Watch-List option to mark an Individual or a Group
Scalable database and hardware specifications
Hi-Speed data searching and matching in 1:N environment
ISO, ANSI, NIST Certified Integrated Biometric System
3rd party EBTS standard support
High functional flexibility and adaptability of the system to the requirements of end users, including country- specific standards
Unlimited possibilities for system expansion and subsequent productivity increases
Centralized system deployment for real-time monitoring
Multi-modal biometric support with a choice of fingerprint, palm print, iris, facial, finger vein, and palm-vein authentication
Download SecuredPASS™ brochure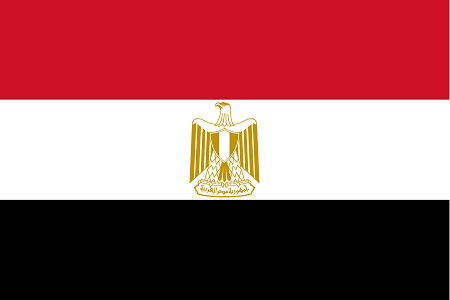 Client: Egyptian military academy
Industry: Law enforcement
Country: Egypt
Use: Biometric database of army personnel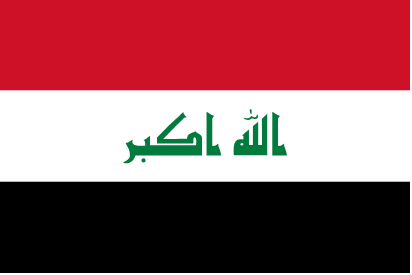 Client: The Iraqi Govt. (Kurdistan Province of Sulaymaniyah)
Industry: Border control
Country: Iraq
Use: Biometric border control

Client: Salt Lake County, UT Sheriff's Office
Industry: Law enforcement
Country: U.S.A.
Use: Prisoner identification
M2SYS provides custom end-to-end turnkey solutions
for all kinds of boimetrics projects
You can choose any biometric hardware or matching engine and we'll give you the whole "Turnkey" solution.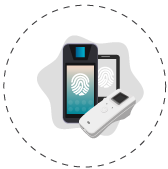 Biometric
capture tool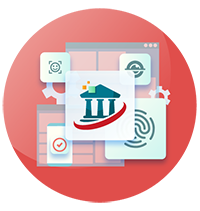 End-to-end
turnkey solutions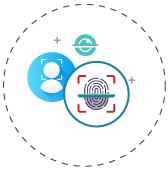 Biometric
matching service
Our knowledgeable sales consultants are located worldwide to answer any questions that you have about our identity management technology. Please complete the form with as much information as you can so we are best prepared to assist you.