CloudBar™
Easily create your own enterprise cloud application with this revolutionary modularized framework
M2SYS CloudBar Application Framework
The M2SYS CloudBar is a modularized cloud application framework that provides end users and strategic partners with unprecedented flexibility in deploying a customized, enterprise cloud-based software solution. CloudBar enables M2SYS to quickly introduce tailored functionality and workflows within its core cloud software to match unique project requirements, removing all limits on what can be accomplished with your cloud solution. Modules built using CloudBar can operate independently or can seamlessly connect with other internal and external components.
In addition to enabling the fast customization of our core enterprise cloud software, M2SYS has used CloudBar to build pre-configured cloud solutions that are tailored for specific vertical deployments:
Transportation Authorities
Our core cloud application contains the following standard modules and features that CloudBar can be used to extend and customize. New modules (e.g. CRM, POS, billing) can be customized and easily added to the core application.
Demographic Detail Capture Module:
Our core cloud software offers numerous fields to collect detailed demographic data, such as name, date of birth, and gender. Using CloudBar, these fields can be easily customized or new fields can be introduced.
Biometric Capture Module:
In addition to demographic data, the CloudBar framework enables you to include a robust biometric identity management module. The multimodal system supports fingerprint, finger vein, palm vein, iris and facial recognition, in addition to other forms of identity credentialing, such as smart cards and RFID. When linked to our scalable Cloud Matcher, the system can achieve extremely fast biometric search speeds.
Document Capture Module from Camera (applicable for mobile):
Using this module, users can capture document images from the camera on any standard mobile device. The images can be automatically loaded into the cloud system and associated with the appropriate record.
File Upload/Attachment Module:
Users can connect flatbed scanners to scan and upload images directly from profile records. In addition, images can be added from local computer or mobile device.
Activity Log Management Module:
All system activity is logged and searchable within this module to establish a concrete audit trail. Some examples of logged information include:
Device ID
IP Address
Date
Time
Operator Name
Activity Type
Device Management Module:
Our core cloud platform and vertical solutions support various forms of biometrics and devices. This module enables users to automatically utilize licensed biometric engines and devices through a fast switching and selection component. Device drivers are automatically downloaded and activated upon selection.
In addition to demographic information and associated document management, users can associate notes, activities and tailored transaction details to each subject record. Rules can be created to trigger data capture events and filters can be used to sort records by various parameters, including gender, date, age and location.
Dashboard Management Module:
The home dashboard displays a selection of application portlets with real-time data. Some example portlets include:
Enrollment Pattern by Time
Percentage of Male & Female Enrollee
Activity History by Category
Activity Pattern by Date
Flagged Users Total
Total Enrolled Individuals
The Reporting Module is the most extensive and detailed component of the core M2SYS cloud software. Users can customize fields according to project requirements and preference, and reports can be generated ad hoc or on a scheduled basis. Example reporting functions include:
Ad Hoc Reporting

Total List of Enrolled Persons
Total List of Male Enrollee
Total List of Female Enrollee
Total list of Activities on Specific Date/Location
Transaction Details
List of Operators
List of Activities by Operators or by Location
Anything you want to create as your own preference
Our core cloud software and CloudBar framework provides many standard roles with predefined permissions. Roles can also be customized and assigned to various user categories. Roles and their permissions determine the pages that users can see in the cloud application and the tasks that they can complete.
Download CloudBar™ Brochure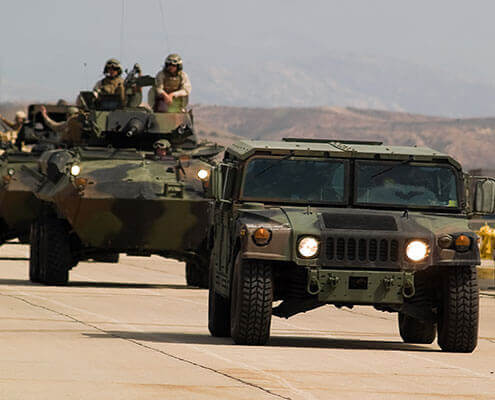 Next-Generation Fingerprint Reader Delivering Optimal Security & Reliability with Advanced Finger Imaging and Liveness Detection
Lower your hardware burden with industry's fastest matching system. – 100 million prints/sec in a single server.
Our knowledgeable sales consultants are located worldwide to answer any questions that you have about our identity management technology. Please complete the form below with as much information as you can so we are best prepared to assist you.