mCloud™ is a revolutionary mobile identity management smart device app for enterprise cloud application deployments. With seamless connectivity to any M2SYS cloud-based solution, mCloud™ provides a portable identity management extension for enterprises to increase the efficiency of their operations by allowing end users to perform any system function and data access from a smartphone or tablet.
mCloud™ allows end users to remotely host operations including biometric enrollments and verification/identification, facilitating limitless benefits and efficiencies, and reducing hardware, maintenance, and support costs. Traditionally, biometric enrollments for large-scale, geographically distributed identity management projects were strictly PC-based and had to be performed from pre-selected locations, requiring expensive, bulky and inefficient equipment. mCloud™ eliminates this outdated field data capture method by combining the power of centralized management with the flexibility of a mobile extension to any M2SYS cloud software that can be utilized with any Android or iOS device.
Eliminating the need for PC-based biometric platforms, mCloud™ is a key part of a connected package from M2SYS that offers:
Configurable cloud software
Integrated identity management capabilities
Superscalar back-end matching
Mobile applications
The opportunities and applications of mCloud™ are limitless! Unconstrained from the limitations, maintenance, and expenses of PC-based operations, mCloud™ is the logical mobile extension of any M2SYS cloud software and can also be integrated with any third-party application.
Certifications: FBI, FIPS, PIV
Police Departments
Driver Identity Management
Border Control & Immigration Facilities
Military Bases
National ID Registration
Voter Registration
Census
Judicial & Law Enforcement Agencies
Universities & Student Management Authorities
Any organization that wants to introduce biometric identity management
Secured communication through encrypted data with cloud server
Works seamlessly with any M2SYS cloud-based solution
Does not require any proprietary device or operating system
Android & iOS operating system supported
Applicable to a wide range of industries, including: Defense, Immigration, Border Control, Census, Judicial & Law Enforcement, Banking, Micro-Credit Organizations, Logistics Support Providers
Reduces hardware expenses through built-in camera on mobile device
Uses GSM internet connectivity for connecting with host/server
BYOD concept eliminates carrying large briefcase and devices
Minimizes operational deployment costs
Eliminates the need for PC-based enrollment kits
Includes the ability to add both demographic and biometric data
Able to work both online and offline for future synchronization depending on high-speed connection availability
Automatic device configuration managed from the cloud (host server application)
Ability to identify individuals in the field from any mobile device
Works with Android/iOS tablets and mobile phones
Provides 100% operation portability with the option of central monitoring
Download mCloud™ Brochure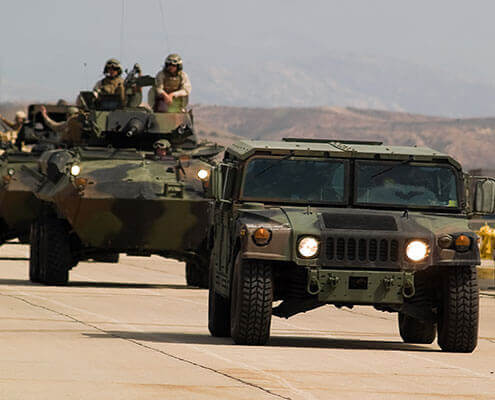 Next-Generation Fingerprint Reader Delivering Optimal Security & Reliability with Advanced Finger Imaging and Liveness Detection
Lower your hardware burden with industry's fastest matching system. – 100 million prints/sec in a single server.
Our knowledgeable sales consultants are located worldwide to answer any questions that you have about our identity management technology. Please complete the form below with as much information as you can so we are best prepared to assist you.