DriverTrack™ Cloud-based Driver Identity Management
Innovative, cloud-based driver identity and data management administration
Driver's licenses have become the de facto universal identification credential in many countries throughout the world, often combining authorized driving privileges with authentication for purchasing goods and services, accessing government services, collecting benefits and passing secure checkpoints. Their identification flexibility has significantly increased the urgency for governments to ensure the accuracy, security, and integrity of personal license and driving records.
The organization and administration of driver's license programs by governments without modern provisioning and tracking systems that can quickly and accurately detect duplicates and fraud opens the door for criminals to obtain illegal documents and commit crimes. Modern driver's license and tag administration programs must incorporate stronger identification and administration protocols to better distinguish individuality and prevent others from obtaining false credentials for illegal purposes.
DriverTrack™ is an innovative, cloud-based solution with strong identity management and data management capabilities for administration of secure and trusted driver's license programs. DriverTrack™ is a turnkey, customizable system that can easily capture, store, process, and de-duplicate millions of driver license applications and photos to prevent duplicate registrations and more efficiently manage the distribution and tracking of individuals and their respective motor vehicles.
DriverTrack™ allows governments and businesses to access shared driver data from a central location, offering the unique ability to seamlessly provide user interfaces that:
Collect and register driver information from PCs, smartphones or tablets
Print driver's licenses and license plates on-demand
Provide fast and accurate field-based identification of both cars and their registered drivers
Leverage multi-modal biometrics for fast and secure driver identification
DriverTrack™ is based on our CloudBar™ modular software platform that supports fast customization and deployment for the creation of any credentialing initiative, including passports, driver's licenses, national ID cards, voter registration cards, and more. DriverTrack™ is a next-generation, scalable identity management and administrative solution supporting multiple biometric modalities and biometric devices.
Identification (one-to-many) and verification (one-to-one) modes
Fast driver and car registration and identity tracking
Dynamic, on-demand customization to match unique project needs
Web-based rich client interface
Adding, editing, modifying, searching, and identifying licensed driver demographic data
User-friendly, interactive, dynamic and user-specific dashboard with a variety of analytics
Activity/Log management
Easy-to-use reporting module to create, edit, and generate different types of reports
Role-based user management and access privileges for both the user interface and driver license and registration record storage
Log and monitor user activity
Multimodal biometrics supported (fingerprint, vascular, facial, iris)
Biometric device management
Multilingual support for any Unicode-supported language
Capability to interface with any third-party software
Reduce operational challenges
Ensure driver accountability for their leased/rented/assigned vehicles
Create centralized, cloud-based driver profile repository for shared access by government agencies and business owners
Allow law enforcement agencies to identify or enroll new drivers when needed
Driver encounter management module for law enforcement & traffic police
Cloud-based solution can be accessed from any location and reduces cost of deployment
Localize the solution with multi-lingual support
Multi-modal biometric option ensures accurate identification
Encrypted communication establishes secured communication with host/server
Android and iOS mobile app extends solution reach and lowers cost
Download DriverTrack™ Brochure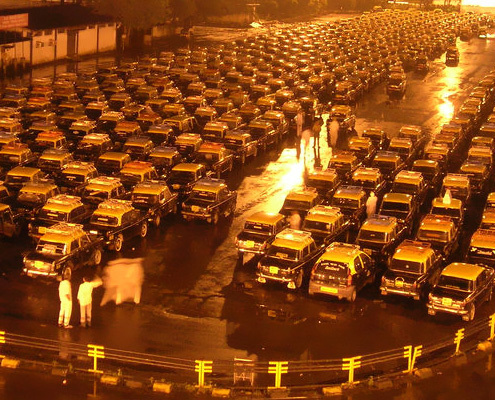 Next-Generation Fingerprint Reader Delivering Optimal Security & Reliability with Advanced Finger Imaging and Liveness Detection
Lower your hardware burden with industry's fastest matching system. – 100 million prints/sec in a single server.
Our knowledgeable sales consultants are located worldwide to answer any questions that you have about our identity management technology. Please complete the form below with as much information as you can so we are best prepared to assist you.