RightPunch™ is Helping Alleviate Workforce Management Costs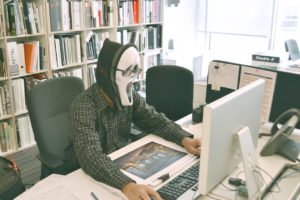 Workforce Management is at the forefront of every businesses' mind. Too often dealing with workforce management brings in stress and confusion for the business and its employees. Whether it is buddy punching, inefficient clocking in methods, or the high cost of many time clocks, workforce management does not discriminate in the problems it creates companies. Two big problems for companies with workforce management issues are buddy punching and the cost of monitoring buddy punching.
The first problem, buddy punching is caused by employees having very easy access to other employees' information. This allows them to clock each other in. One way to tackle this problem is to get a time clock that uses biometrics or other unique identifiers to allow employees to clock in.  The problem with this solution is the price of obtaining and maintaining these clocks is rather expensive. If your business has 25 locations but only has 10 employees at each location it is hard to cost justify buying an expensive clock for each location. The business will either spend way too much money on the expensive time clocks or eat the cost of potential buddy punching.
M2SYS' RightPunch™ helps alleviate the costs of both buddy punching and the expensive time clocks.  RightPunch™ integrates with most workforce management software including Kronos and ADP. M2SYS' biometric platform allows employees to clock in using fingerprint, finger vein, and iris biometric technology. RightPunch™ can be used on any PC or tablet with a USB port.
If a business needs to better get a hold of their labor costs due to buddy punching or better manage employees who do not work on site, RightPunch™ could  be a solution. It is a proven product that has been implemented by companies like Racetrac Petroleum and Forever 21. RightPunch™ is making big waves in disrupting the status quo of how companies handle their workforce management.