5 Ways Biometric technology is used in today's business world
Biometrics has become quite a buzzword in the last few years, gradually turning into one of the most important industries in the digital universe. The biometrics market in the United States alone reached almost $5 billion in 2018, but it is expected to grow significantly in the coming decade.
But what makes this technology so important? How does it affect the world as we know it? While most people believe biometrics is jeopardizing personal privacy, the fact remains that it brings substantial benefits to our everyday lives: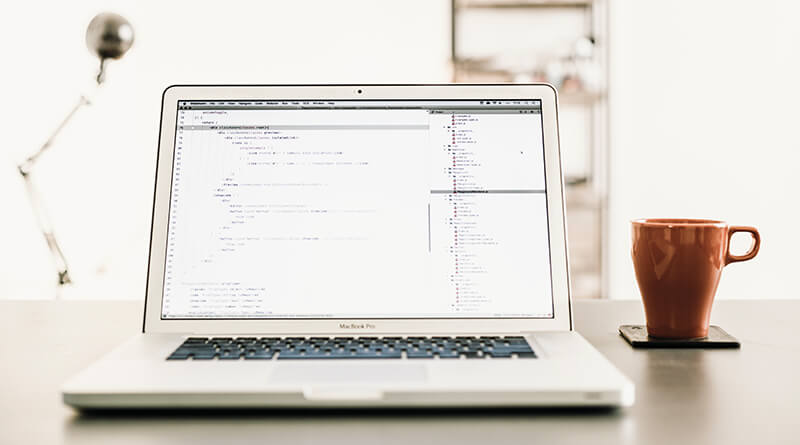 Biometrics ensures accuracy

The system eliminates a vast majority of safety threats

Many biometrics solutions are cost-effective

It is easy to use

User acceptance is increasing
In this post, we will explain the concept of biometrics and show you five ways the technology is used in today's business world.
Biometrics: Definition, Types, and Practical Examples
We believe everyone is familiar with the word "biometrics", but not everybody knows what does it really means. By definition, biometrics is the measurement and statistical analysis of people's unique physical and behavioral characteristics, used mainly for identification and access control.
The technology comprises many different types, but the most popular formats are currently these:
Fingertip recognition

: Analyzes fingertip structure to identify users

Iris recognition

: Detects specific features in the iris

Face recognition

: The technology is based on features like nose width, chin, and jaw line

Voice recognition

: Used for speaker authentication and/or identification

Palm recognition

: Detects vein patterns or hand geometry
Now that you've learned the basics of biometrics, it is time to show you examples of how this technology works in the real-life environment. Let's take a look!
1. iPhone fingerprint
If you thought the whole story sounds a little bit too futuristic, just take a look at this example. iPhone touch ID is known for years already and it completely revolutionized the way smartphone developers approach user authentication.
How does it work? One solution is to use optical readers, but Apple's touch ID is based on capacitance sensors that can recognize even the slightest differences in electrical conductivity. The process itself requires a more detailed explanation, but the point is that iPhone identifies owners by fingerprints.
The system has a number of practical benefits. The main advantage is that users don't have to type in the 6-digit pass code anymore, while it's also safer because no one can "guess" your fingerprint. Soon after Apple launched the touch ID project, Android also noticed its potential and embraced the similar technology.
2. Voice authentication
Several companies already offer a solution that fuses mobile payments with voice biometrics with 3-factor authentication. Their teams use biometrics to identify and verify customers, making the customer journey faster, safer, and more convenient. Such organizations cooperate mostly with financial organizations and online retailers because they need a reliable and secure payment solution.
Enhanced privacy represents a big improvement in this field since providers don't force customers to speak their names or passwords out lout, but rather ask them to repeat the one-time code which appears on the payment screen. After that, users can conduct payments or any other action choosing from different options on the screen.
3. Hand payments
Hand payment devices also provide clients with seamless authentication services. This type of platform analyzes users' palm vein patterns to identify customers quickly and effortlessly. At the same time, the system is almost impossible to breach, so it successfully prevents identity theft and data leakage.
Most providers turn it into a 3-step process:
Credit card swipe to initiate the payment

Palm scan to identify and authenticate the user

Enter a phone number to enable future payments at any terminal
Once you're done with the first transaction, you can use palm identification in the future. Besides that, the system lets you monitor the entire history of transactions, loyalty points, and all other details related to this biometrics database.
4. Airport face recognition
The airline industry is growing steadily, but the growth rate demands airports to be much more efficient. That's exactly why airports are introducing biometrics technology to speed up the processes and reduce passengers' wait time.
Biometrics analysts at ProEssayWriting say the Brisbane-based airport already runs a trial involving face recognition systems: "Instead of going through several control rounds, passengers simply present their passport, boarding pass, and take a look at the nearby camera for identification. The same process repeats a few times before the passenger finally enters the plane."
A similar system has been tested in Finland as well and both trials proved to be highly successful. Of course, face recognition has a lot of potential in many other areas of business, so it would be natural to see it booming in the years to come.
5. Iris scan authentication
Back in 2015, companies NTT DoCoMo and Fujitsu created the first mobile device that uses iris scanning for authentication. As always, the purpose of their Arrows NX F-04G model is to improve efficiency and the overall user experience, consequently. All it takes is for a user to stare at the phone for a couple of seconds to unlock the smartphone.
Needless to say, iris recognition can be applied to many other industries. Some of these include the pharmacy, access control, border crossings, safe payments, Internet security, key or password replacement, etc. To put it simply, the potential in this field is close to unlimited.
Conclusion
Biometrics is evolving rapidly and becoming critical to the development of many industries. While people still have some doubts related to data privacy protection, biometrics already makes an impact on various fields of life and work.
In this post, we explained the concept of biometrics and showed you five ways it is used in today's business world. Think about this technology and leave a comment if you need additional explanations – it might turn out to be a good technology for your business, too!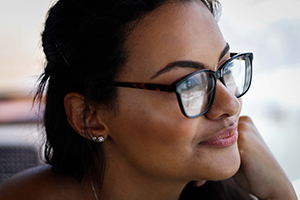 Author Bio: Becky Holton is a journalist and a blogger. She is interested in educational technologies and is always ready to support informative speaking. Follow her on Twitter.